2223 Apex Orca - 153 - B-Grade
The apex resort ripping, pow pillow blasting snowboard in pinnacle apex carbon carbon technology performance construction. A long floaty nose, powerful poppy contact maximizing "whale tail technology". A tight 7m trench gouging sidecut wide enough to allow you to really put it on hardpack rail with no toe drag and float pillows like a dream but narrow enough to be your daily driver. Carbon over carbon over magnesium wrapping a recycled PET plastic bottle, paulownia, balsa and FSC certified aspen core. Eco sublimated bio beans top and rugged/fast sintered knife cut base. Our favorite power fish snowboard just went bionic.
VOLUME SHIFTED, RIDE THIS BOARD 3-6 CM SHORTER THAN YOUR NORMAL BOARD.
TRAVIS' DREAM DIRECTIONAL SHAPE IN DREAM CARBON CONSTRUCTION
RESORT RIPPING TO HELI DROPS
FLOATY NOSE, TIGHT SIDECUT, MAXIMUM POWER TAIL
ART BY: Andrew Schoultz (@aschoultz)
"This board is all about zero compromises when it comes to pure pow or even smooth corduroy. Light, extremely responsive and packing mega snap, the Apex Orca is a predator. This is a vehicle that is meant to leverage! Straight up, this board is not meant for bell to bell days on bumpy resort conditions. While this carbon board is absolutely the dampest carbon board on the market, when it comes to chopped up and bumpy afternoons on resort, a wood core is a more forgiving ride. When you get this board in its sweet spot, you can't beat it. Andrew Schultz went Stereophonic on the vibratory rate of this top sheet to compliment the feeling that this board has in pow. This board is a sports car, not to be confused with the utilitarianism of a daily driver!" - Travis Rice
What are B-Grades?
FREQUENTLY BOUGHT TOGETHER: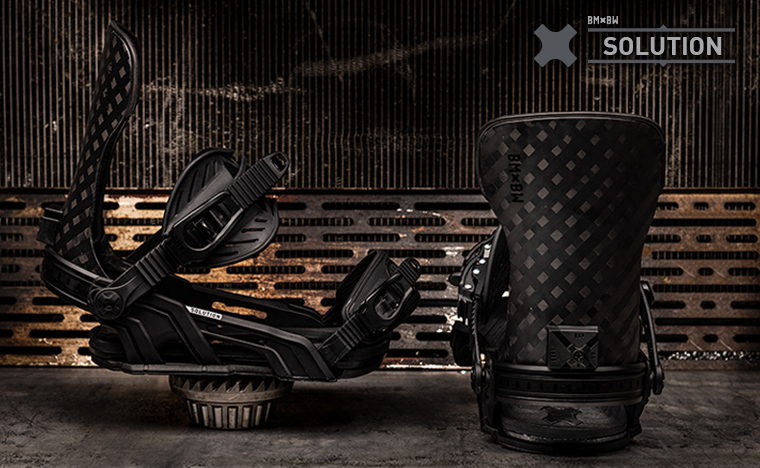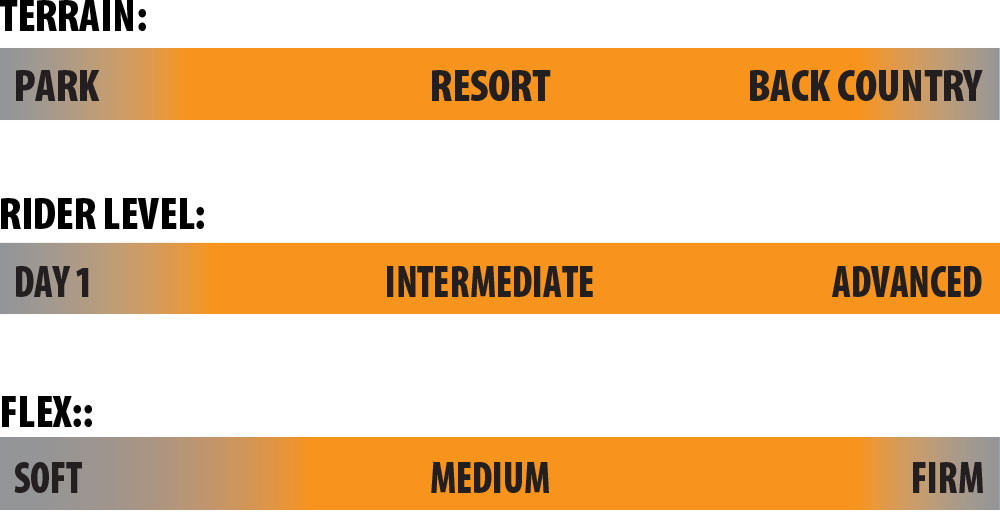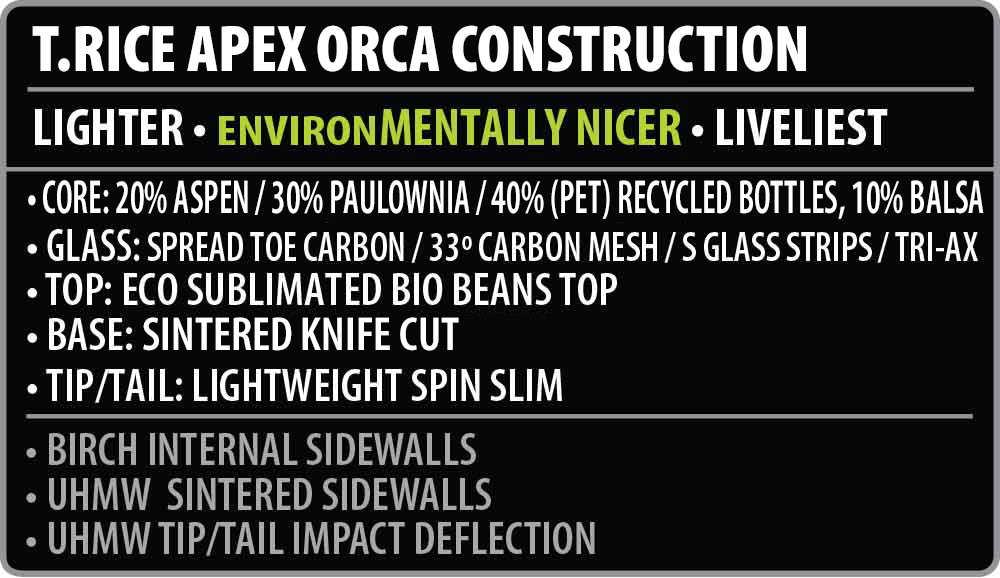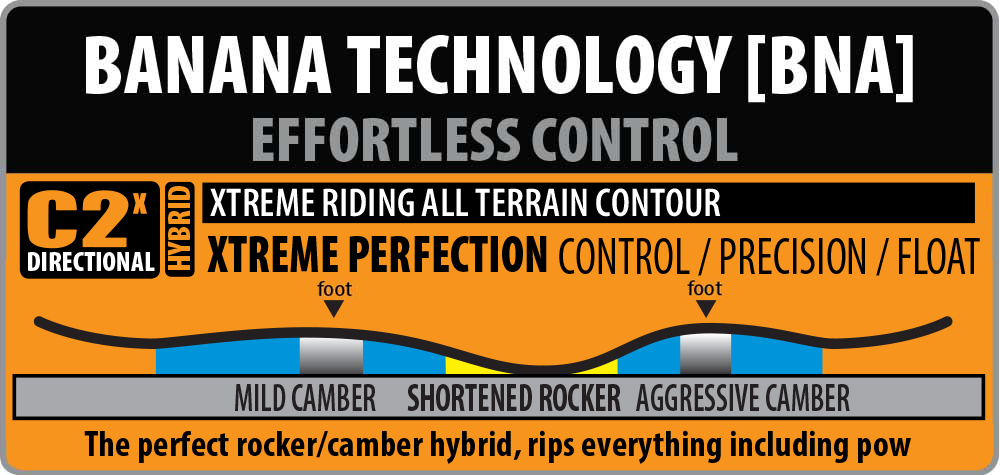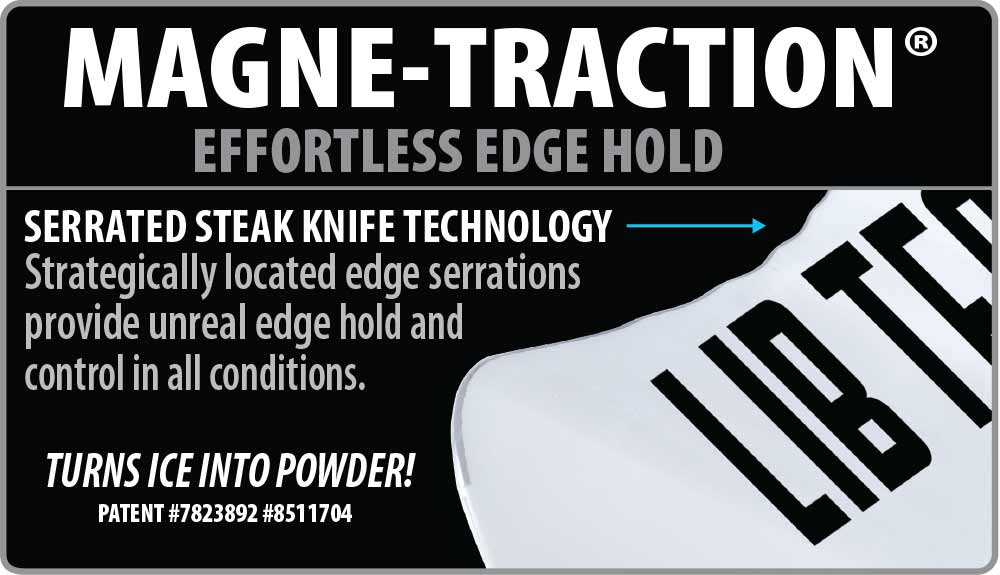 Apex Orca Specs
Size

(cm)

Contact
Length

(cm)

Side
Cut

(m)

Nose / Tail
Width

(cm)

Waist
Width

(cm)

Surface
Area
(sq in)
Stance


Min-Max / Set Back

Stance


Min-Max / Set Back




(cm)

Flex


10 = Firm

Weight
Range
(lbs / kg)
153
110
7
31.6 / 30.5
26.7
659
19.5"-24.5" / 2.5"
49.5 - 62.2 / 6.4 cm
7
120+ / 70+
156
113
7
31.7 / 30.6
26.7
675
19.5"-24.5" / 2.5"
49.5 - 62.2 / 6.4 cm
7
130+ / 75+
159
115
7
31.9 / 30.8
26.7
688
19.5"-24.5" / 2.5"
49.5 - 62.2 / 6.4 cm
7
140+ / 75+