Matt Biolos' all new surf inspired ripper. The Rocket features a brand new shape, progressive elliptical sidecuts paired with a powerful set back camber and stance to create the ultimate hard pack carving power trenching machine. An easy initiating and extra floaty early rise nose and powerful poppy tail rip through the storm and shine in every condition on the mountain. A mid wide shape has lots of planning surface explodes through no toe drag power turns and floats the soft stuff. A firm flexing, sustainable Aspen/Paulownia wood core, rugged sintered base and eco-sublimated graphics will have you blasting around the mountain all year long. This Rocket is balanced to perfection and always ready for lift off.
UPDATED DIRECTIONAL ALL TERRAIN POWER SLASHER
ABSOLUTELY RIPS THE RESORT, LOVES THE POW
NEW SHAPE, DIRECTIONAL ELLIPTICAL CARVING SIDECUT SYNCED WITH A SET BACK POWER CAMBER
ART BY: Drew Brophy (@drewbrophy)
What are B-Grades?
FREQUENTLY BOUGHT TOGETHER: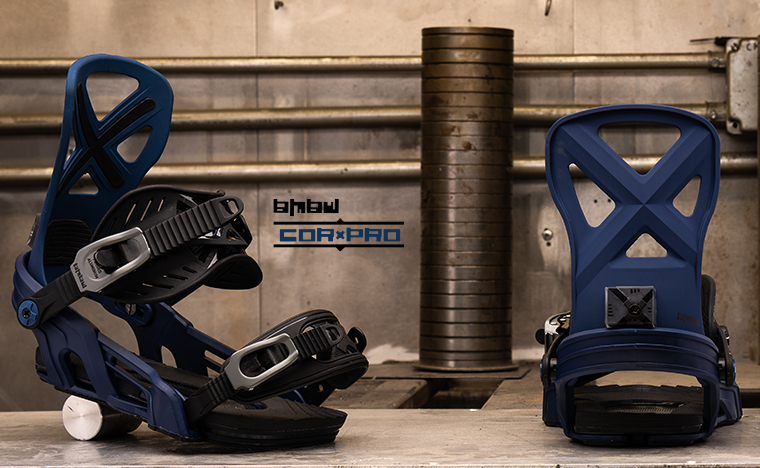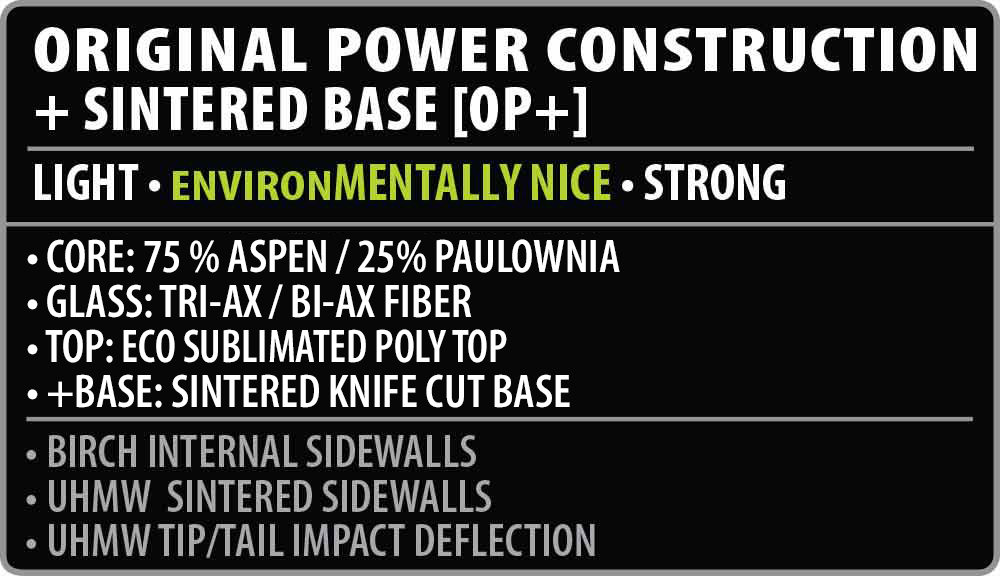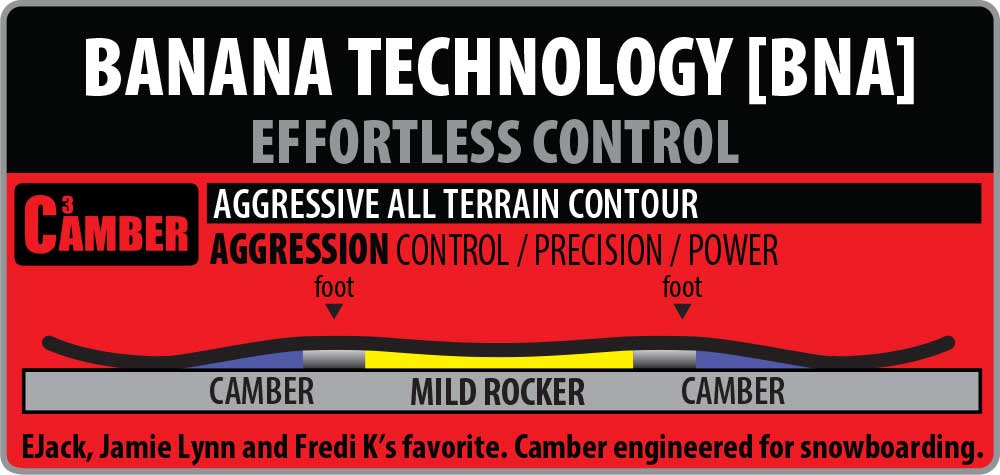 Rocket Specs
Size

(cm)

Contact
Length

(cm)

Side
Cut

(m)

Nose / Tail
Width

(cm)

Waist
Width

(cm)

Surface
Area
(sq in)
Stance


Min-Max / Set Back

Stance


Min-Max / Set Back




(cm)

Flex


10 = Firm

Weight
Range
(lbs / kg)
152.5
110.5
6.5
30.7 / 28.9
25.6
613
19.5"-24.25" / 2.5"
49.5 - 61.6 / 6.4 cm
6
110+ / 50+
157.5
114.5
7
31.8 / 29.8
26.4
654
19.5"-24.25" / 2.5"
49.5 - 61.6 / 6.4 cm
6.5
140+ / 65+
161.5
118.5
7.5
31.8 / 29.8
26.5
674
19.5"-24.25" / 2.5"
49.5 - 61.6 / 6.4 cm
7
150+ / 70+