LIB x MAYHEM COLLECTION
The Lib x Mayhem program is a special one for us, combining our mutual love for board building across both surf and snow. Matt "Mayhem" Biolos' high performance shapes and his world class surfing program have always made …lost feel like board sports family. Work hard, play hard, think outside the box and push the dream board envelope for ourselves and our community of rippers. Matt pulls his highly competitive world tour shaping experience and firm grasp of the everyday needs of recreational surfers together allowing him to create amazing shapes that elevate performance and fun for every level of surfer. Layer into this his 30+ year snowboard obsession that takes him from his mountain home base of Mammoth, CA to Japan and beyond for epic days on frozen water that rival his best in waves. This die hard snowboarder brings the same attention to detail, performance and fun when shaping, designing and decorating his line of Lib Tech x Mayhem snowboards as he does to every surf shape he's ever created. That's Lib Tech x Mayhem...the design mastery and experience of Matt Biolos, our environMENTALy friendly, darn difficult to ding American made manufacturing and both our shared passions for radical fun and experimentation on the world's best boards.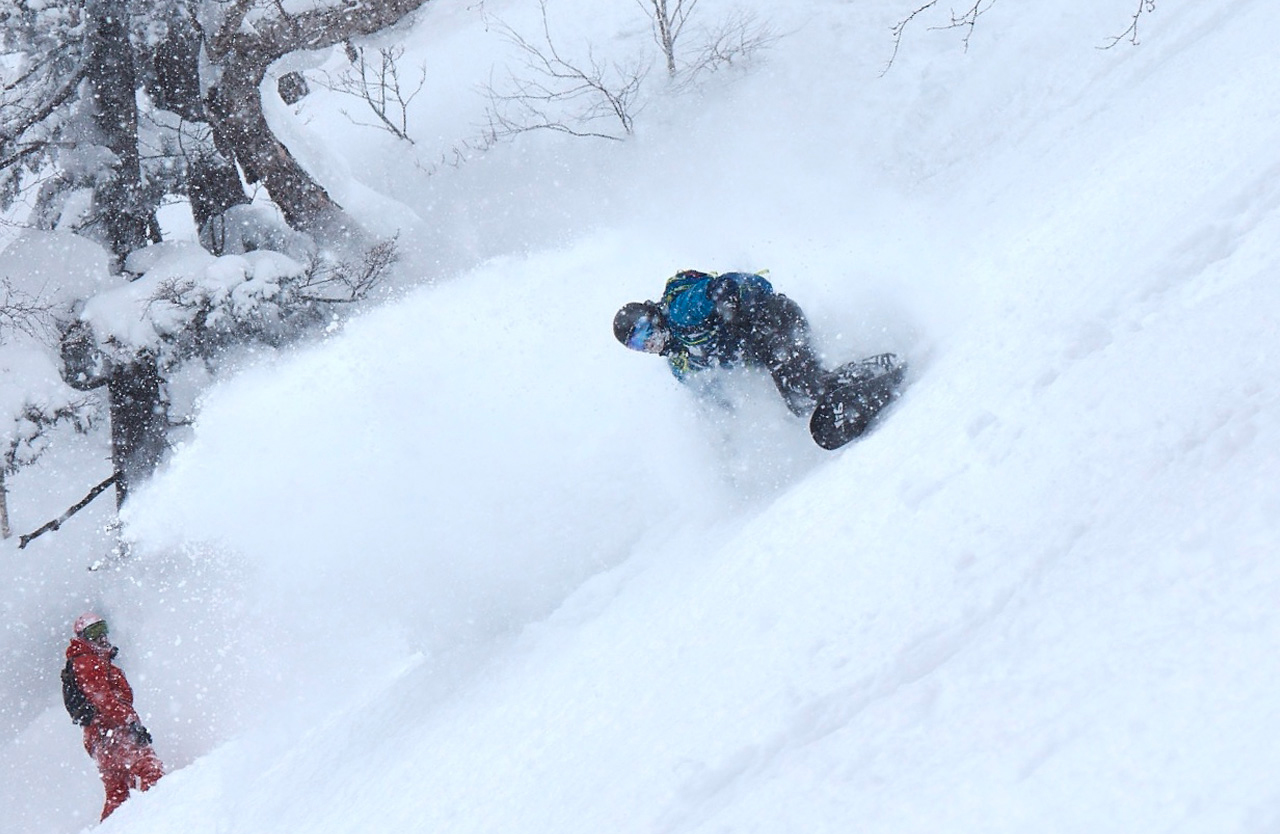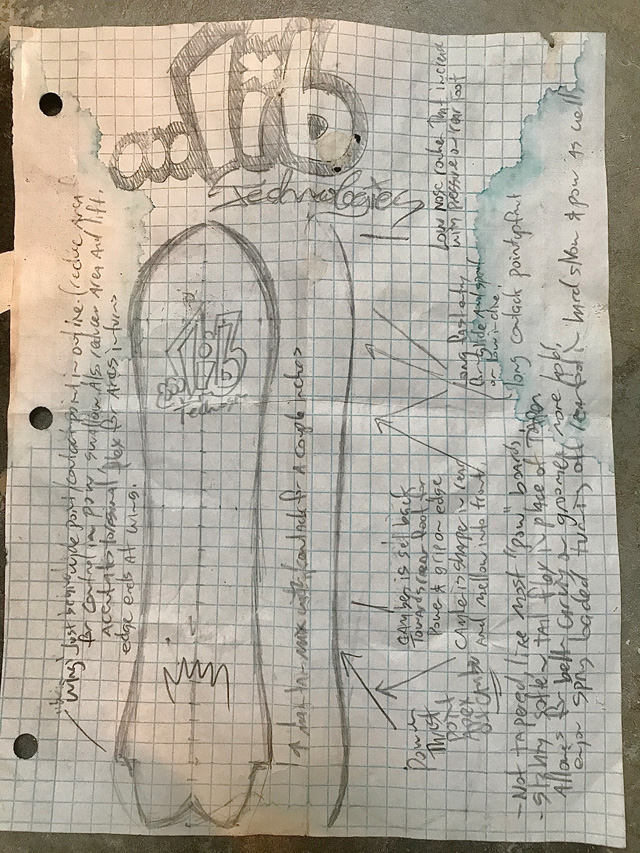 "It's a very symbiotic relationship... They offer me the opportunity to work with really progressive materials and creative, alternative ideas. That mad scientist Mike (Olson) is always coming up with new ideas and it really inspires me. And at the same time all the work we do with athletes and surf board building around the world brings designs, shapes, models year after year that mesh so well with the Lib Technologies construction." - Matt Biolos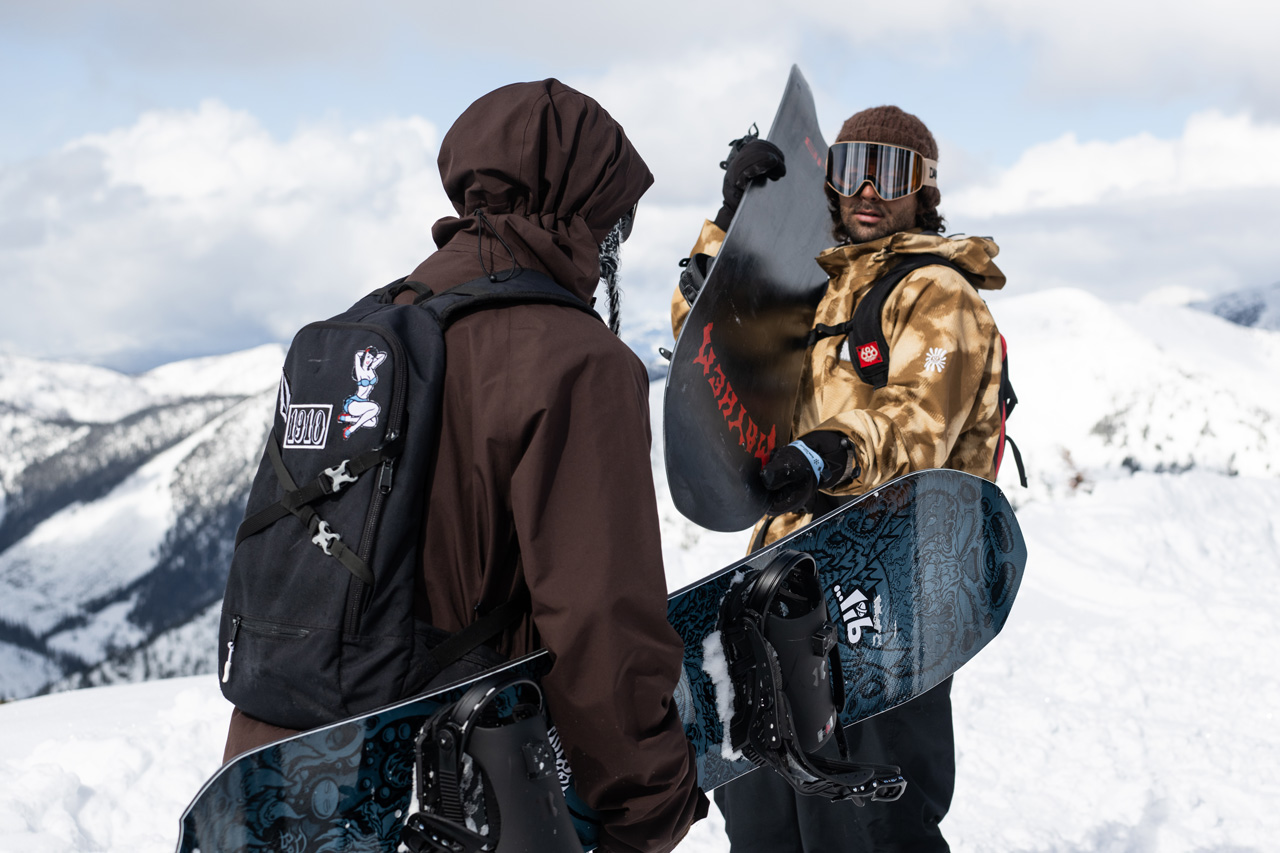 THE LIB x MAYHEM 22/23 SNOWBOARD COLLECTION
Matt's snowboard shaping acumen is heavily influenced by what he's learned while creating his global blockbuster surf shapes. What he learns in surf he immediately starts brainstorming on how to apply that to snow. This surf / snow - shaping / testing feedback loop creates crossover performance characteristics that are truly amazing and unique to the Lib x Mayhem Collection.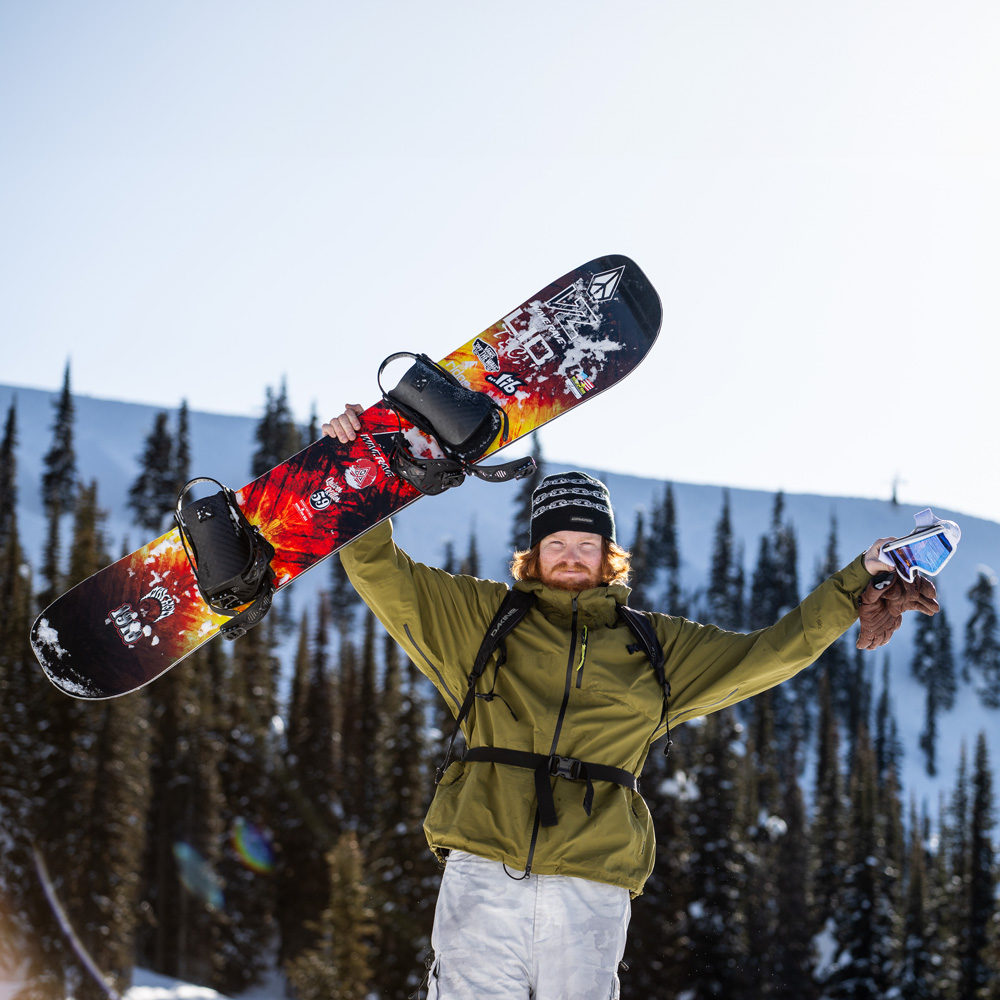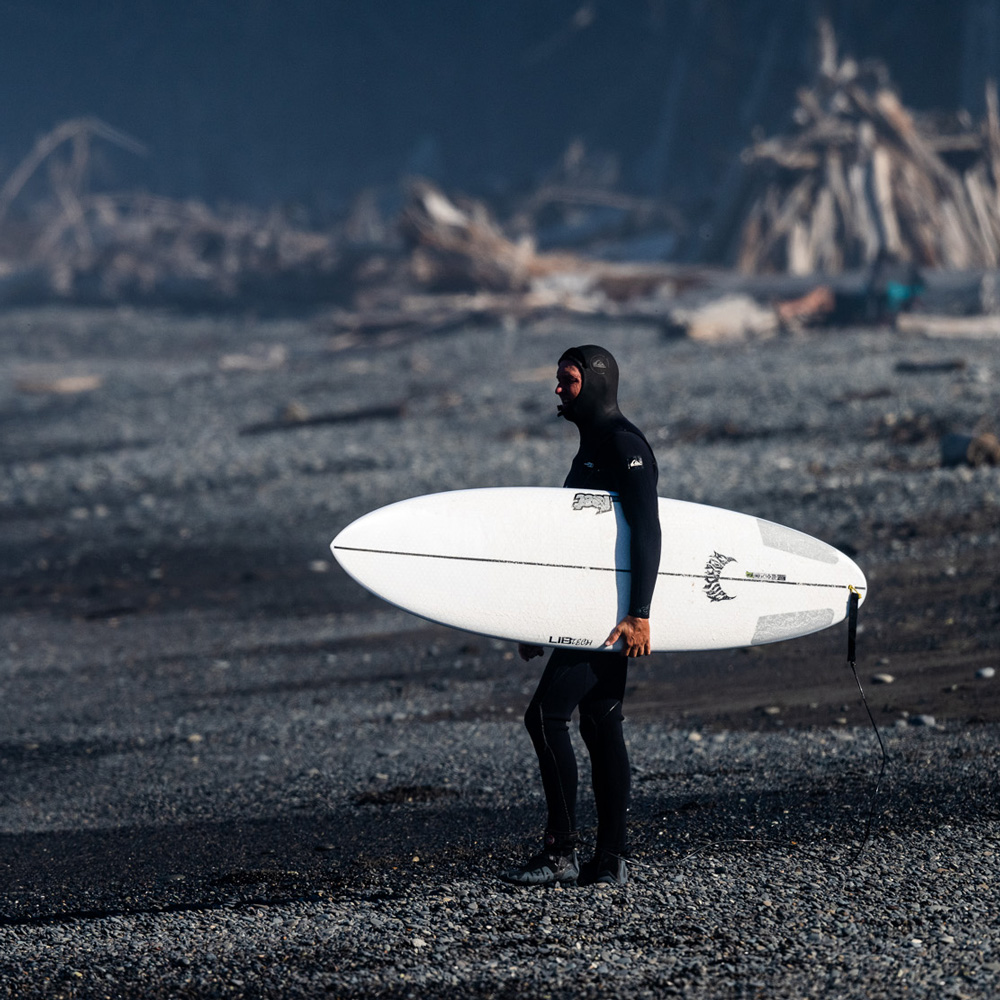 QUIVER KILLER AND QUIVER KILLER
The perfect one board quiver for surf or snow the Quiver Killers are all about daily versatility. Whether it's the variable top to bottom conditions at Mammoth Mountain or a dream surf destination the Quiver Killers are designed to be very capable and dependable companions.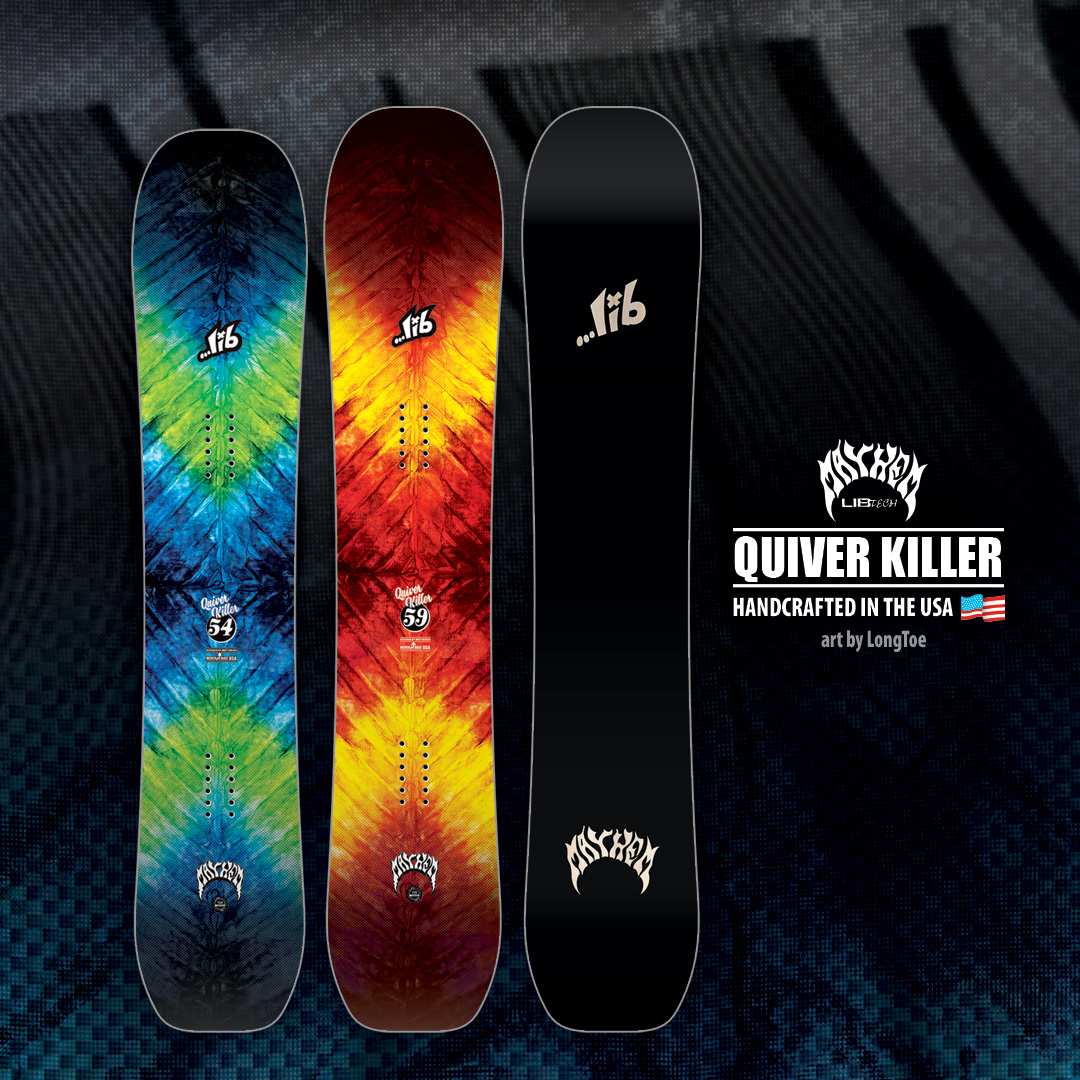 Mammoth Mountain is often times wind blown up top, pow a little ways down, grippy hard pack at mid-mountain and some slush in the lower park. You need a quiver of boards to have one great run... or the Lib Mayhem Quiver Killer!
HIGH PERFORMANCE ONE BOARD QUIVER
CARVES, FLOATS, FLIES, FLIPS AND KILLS ALL TERRAIN
NEW REFINED DIRECTIONAL SHAPE AND PROGRESSIVE CARVING SIDECUT
ART BY LONG TOE
"The Quiver Killer is a one board prescription for total terrain terrorizing. A purist camber based board, as adept at direction- al carving and powder hounding, as it is to park focused free- style jib 'n jump antics" - Matt Biolos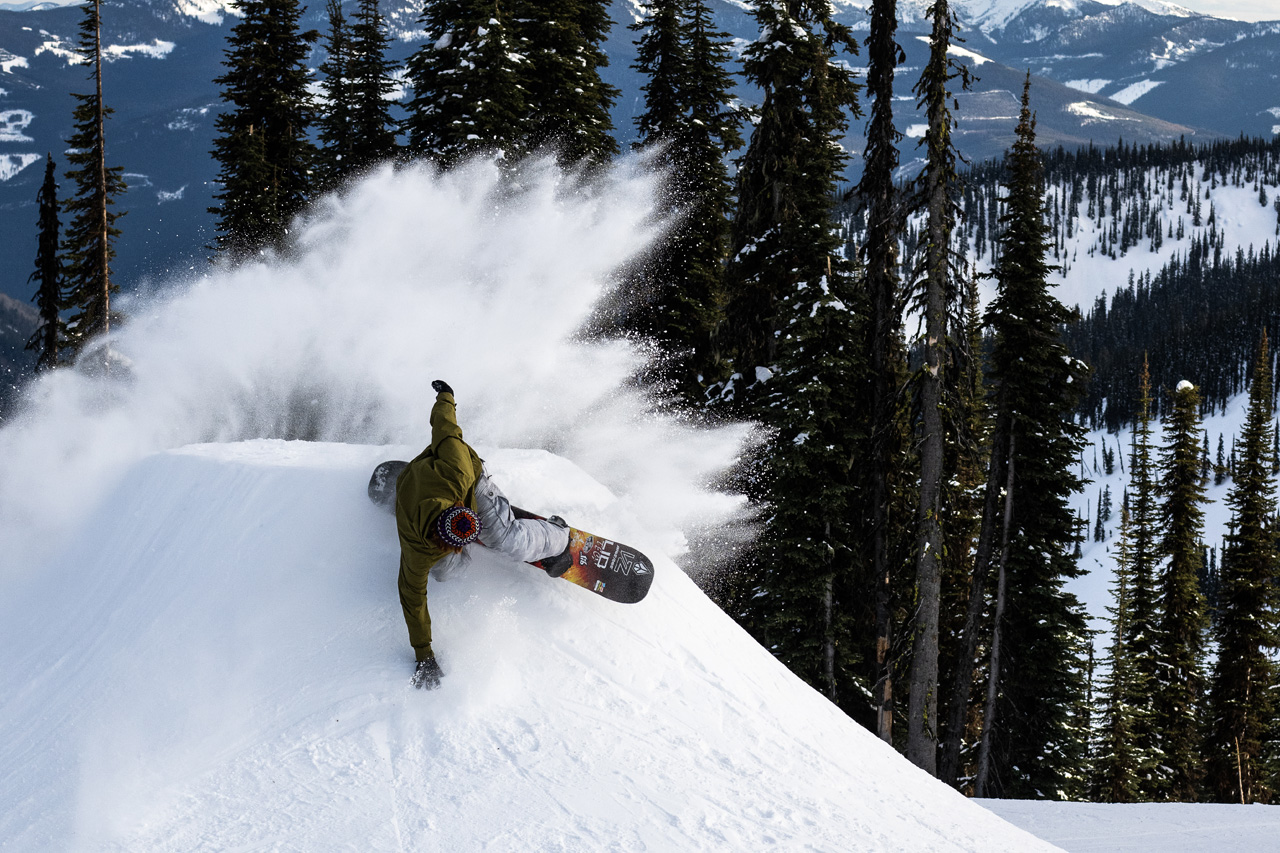 Built in our environMENTALLY Nicer, Dang Difficult to Ding construction the Quiver Killer is a perfect fall / winter daily driver for your local beach or a very capable / dependable travel companion to dream destinations.
STREAMLINED HIGH PERFORMANCE FOR EVERYDAY SURF AND MORE
PERFECT ONE BOARD QUIVER
ALSO AVAILABLE IN FUTURES COMPATIBLE
SHOP QUIVER KILLER SURF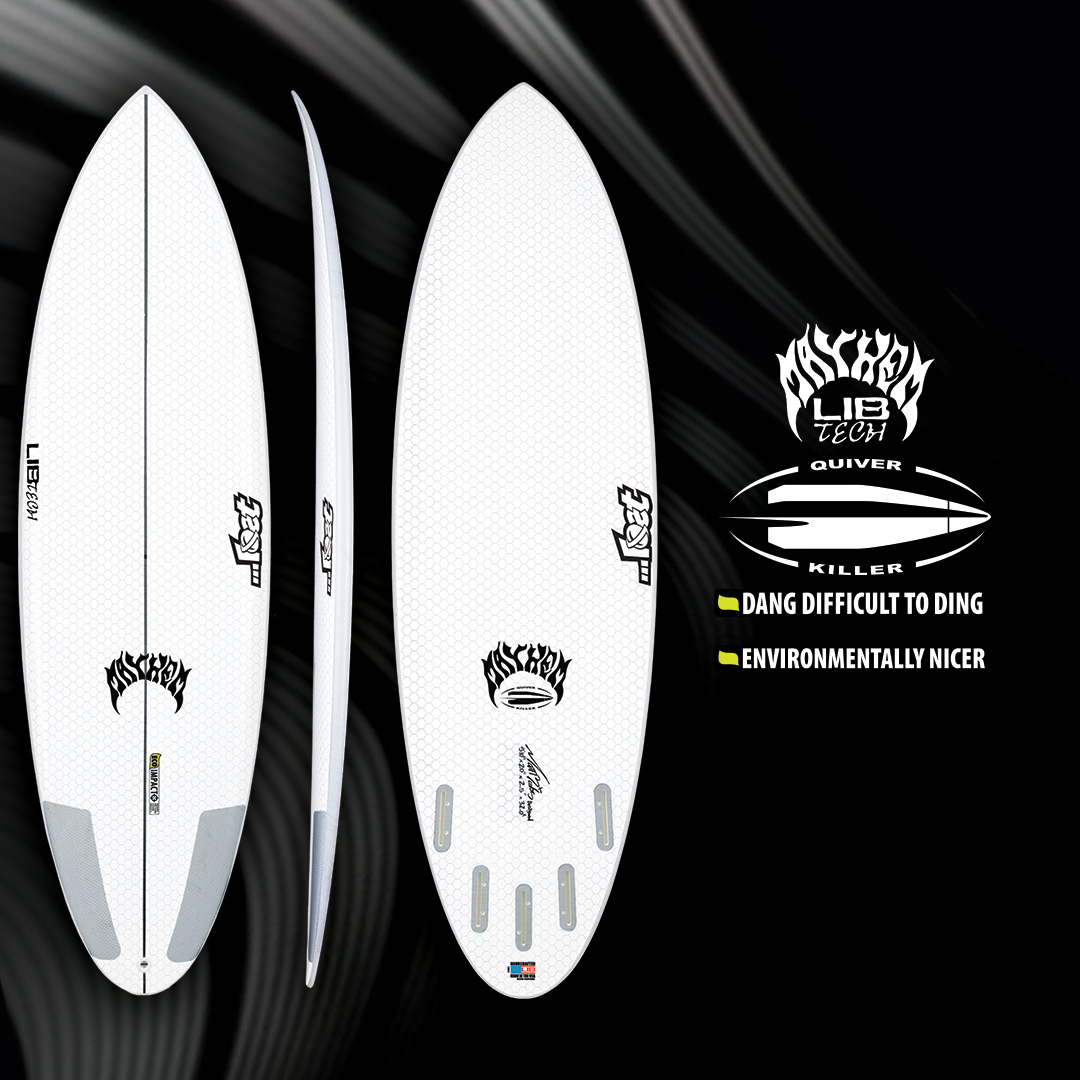 ROCKET REDUX AND ROCKET
The Rockets are hard railing chargers for powerful precision carving, speed and liveliness with enough width for freestyle stability. The original Lib / Mayhem collab project!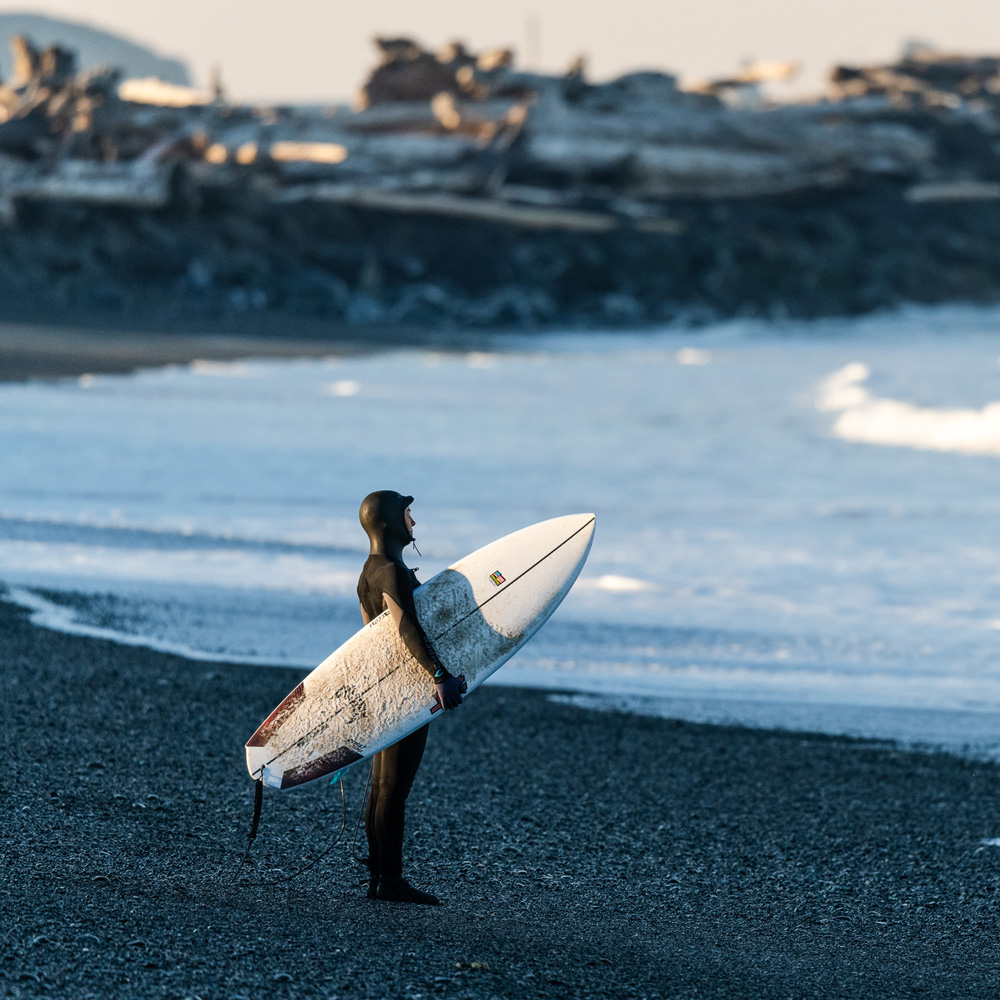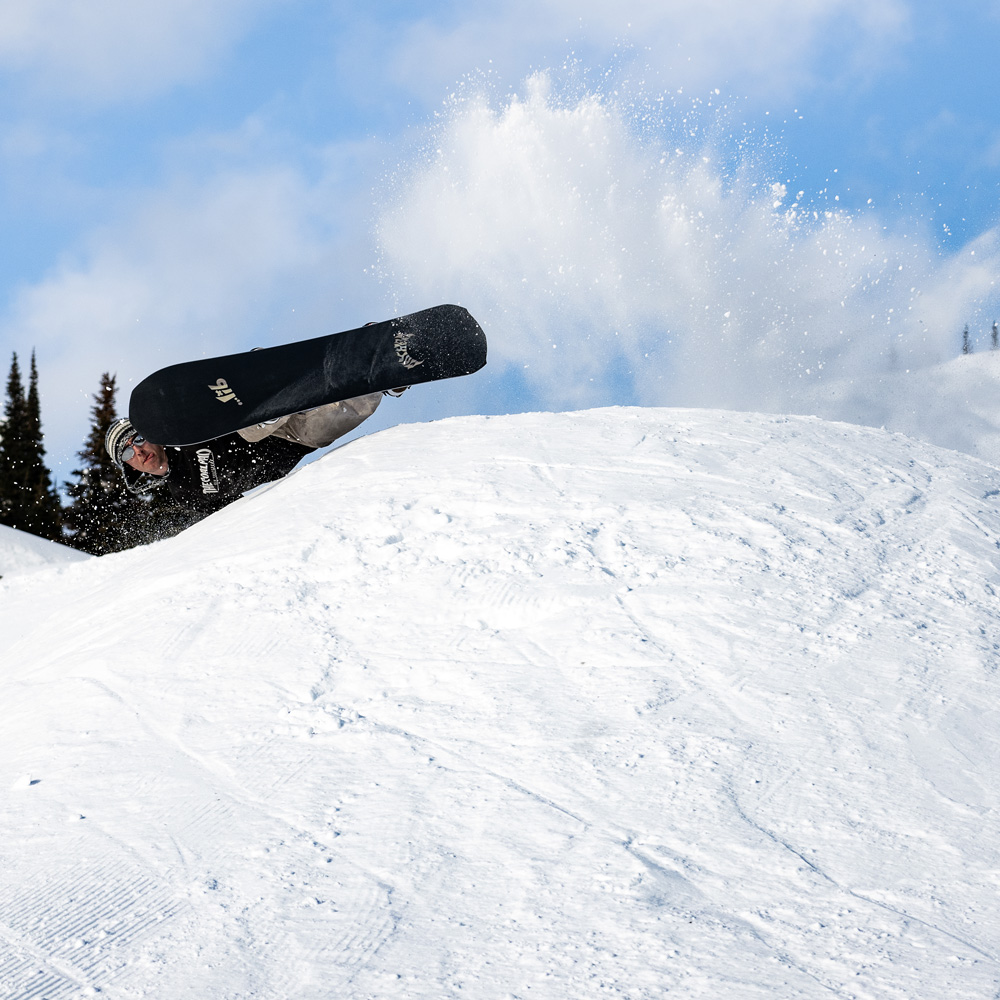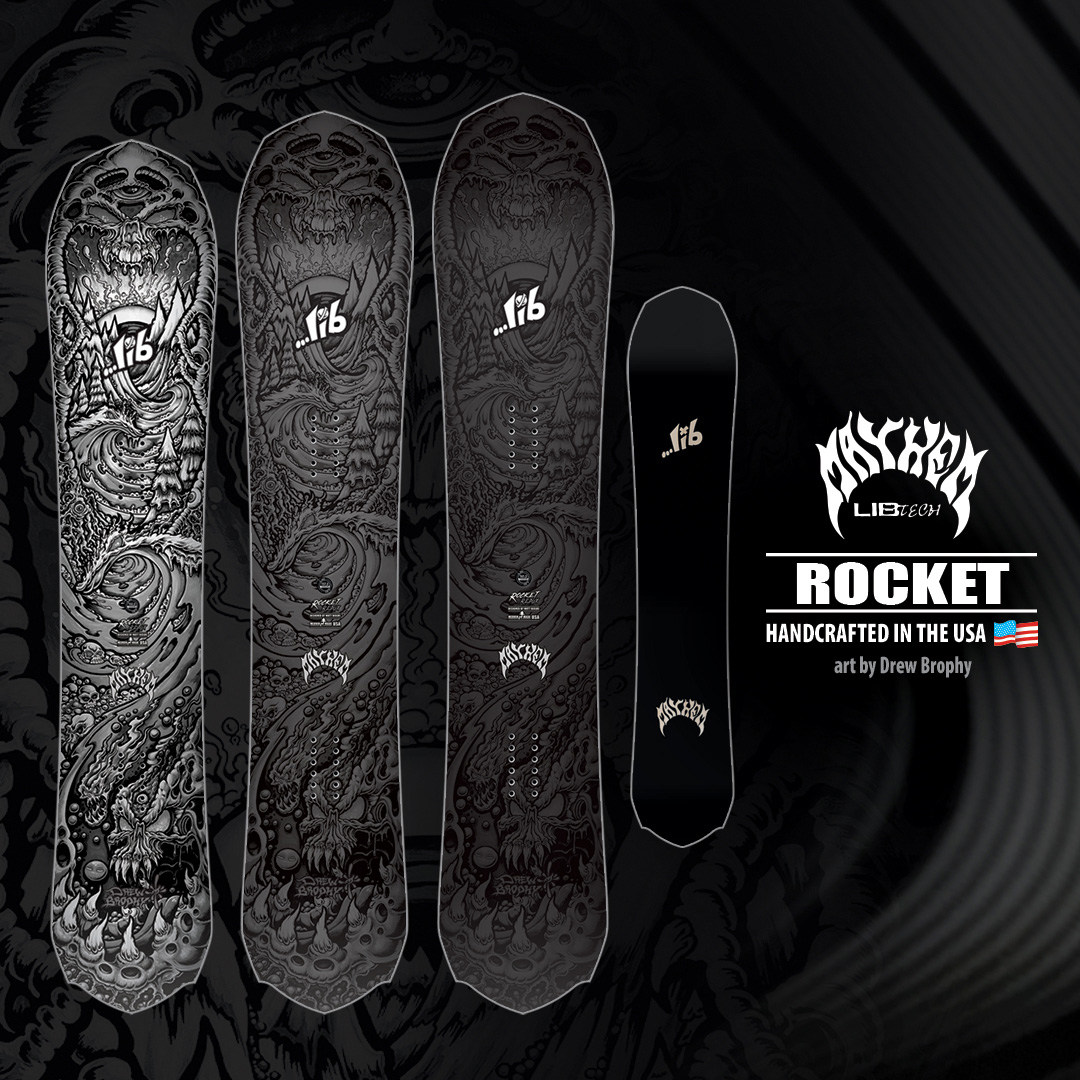 The Rocket is a newly refined all terrain surf inspired ripper balanced to perfection to make your snow dreams come true.
UPDATED DIRECTIONAL ALL TERRAIN POWER SLASHER
ABSOLUTELY RIPS THE RESORT, LOVES THE POW
NEW PROGRESSIVE DIRECTIONAL POWER CARVING SIDCUT PAIRED WITH A SET BACK POWER CAMBER
ART BY DREW BROPHY
"The Rocket is our original surf inspired, directional dream machine. The board that started it all, for ..lost x LIB. Camber built and continuously refined and updated yearly to stay one step ahead of the status quo." - Matt Biolos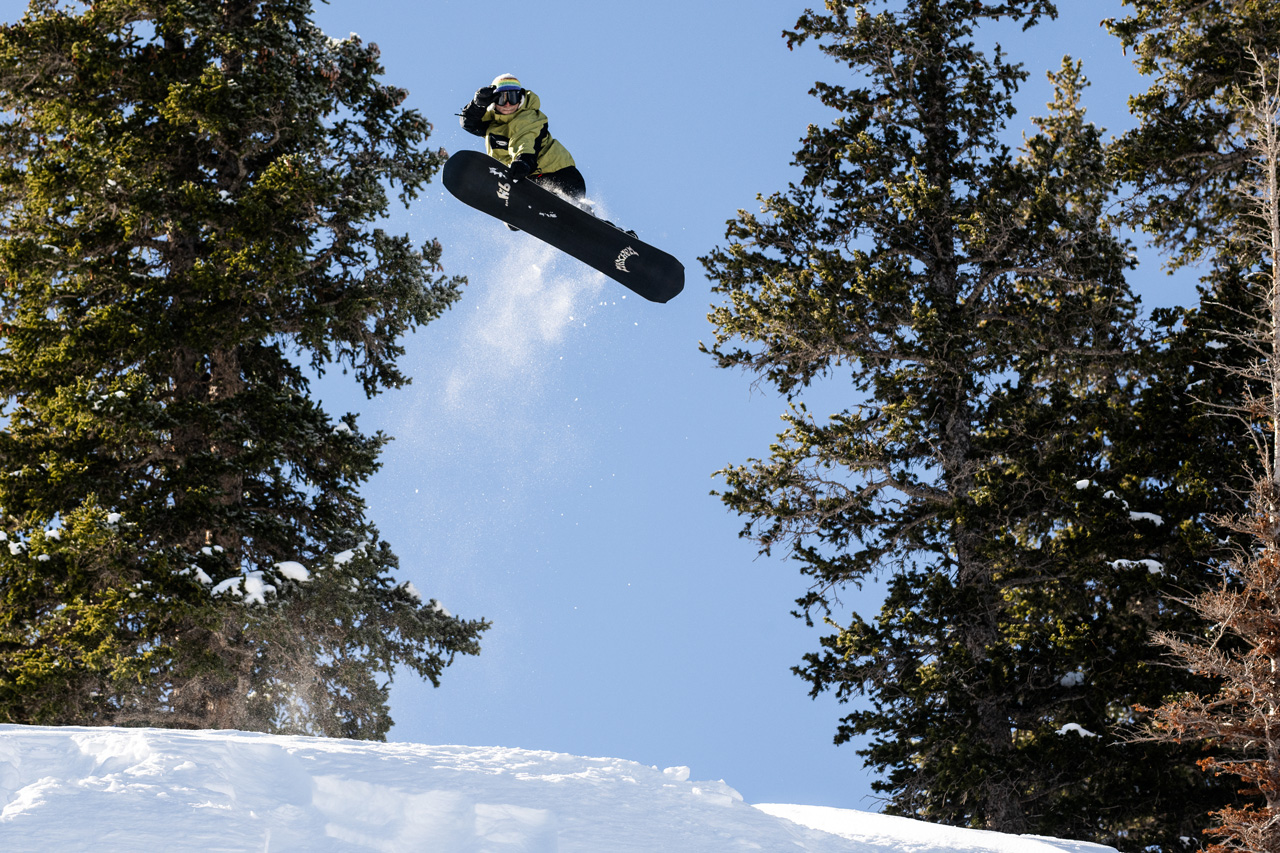 The global smash Rocket now returns with updated modern features as the Rocket Redux!
LOW FAST ENTRY ROCKER / HYPER EXTENDED TAIL CURVE
DEEP CONCAVE / CURVACEOUS RAIL ROCKER FOR LIFT AND LIVELINESS
WIDE TAIL FOR SPEED WITH HOOKED DIAMOND "ROCKET" SHAPE FOR BITE
ALSO AVAILABLE IN FUTURES® COMPATIBLE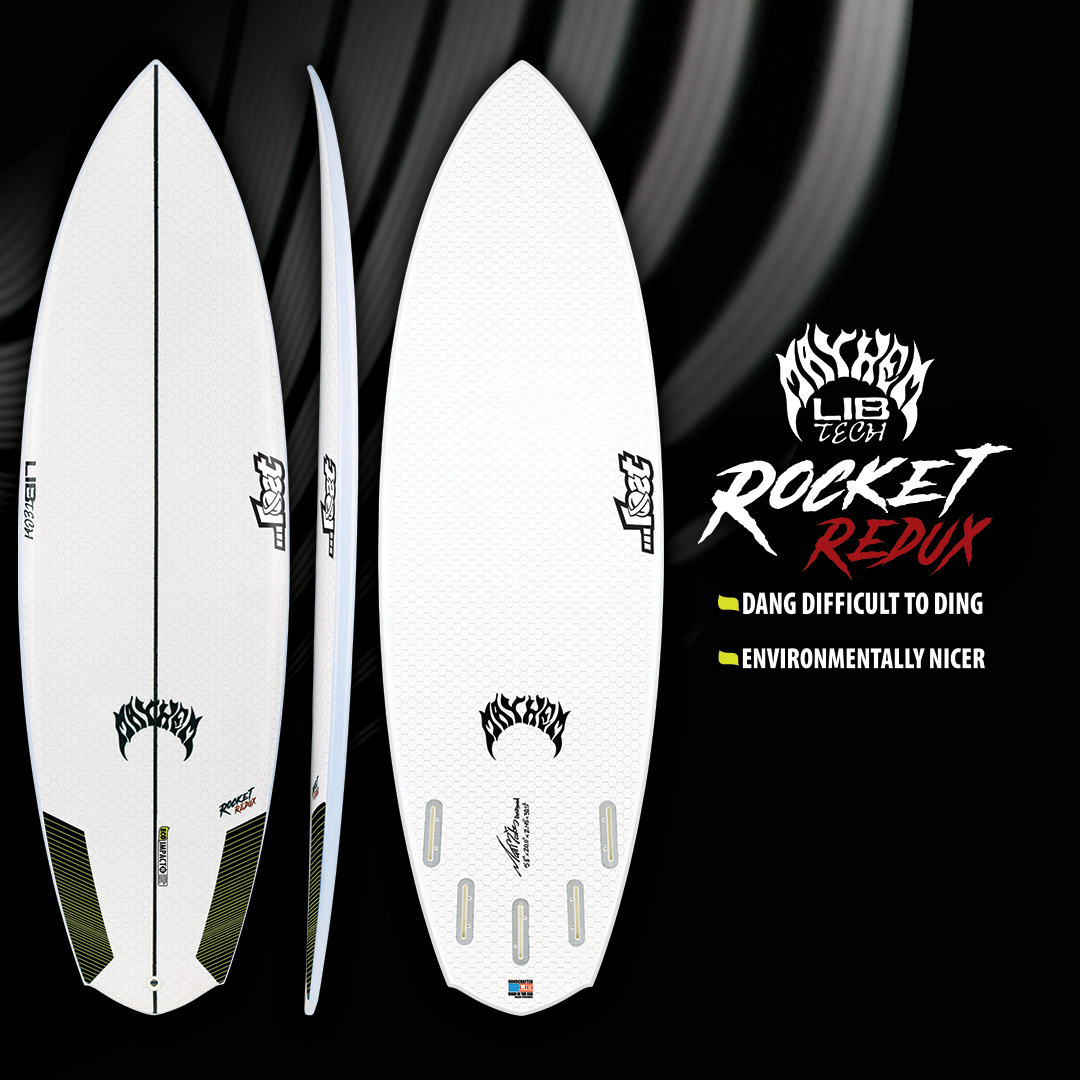 RNF 96 AND RETRO RIPPER
RNF 96 and Retro Ripper are Matt's modern interpretation's on two classic shapes. Both are sporty high performance hybrid swallow tails for high speed ripping that are great for everyday waves / terrain but chomping at the bit for that "best day of the year".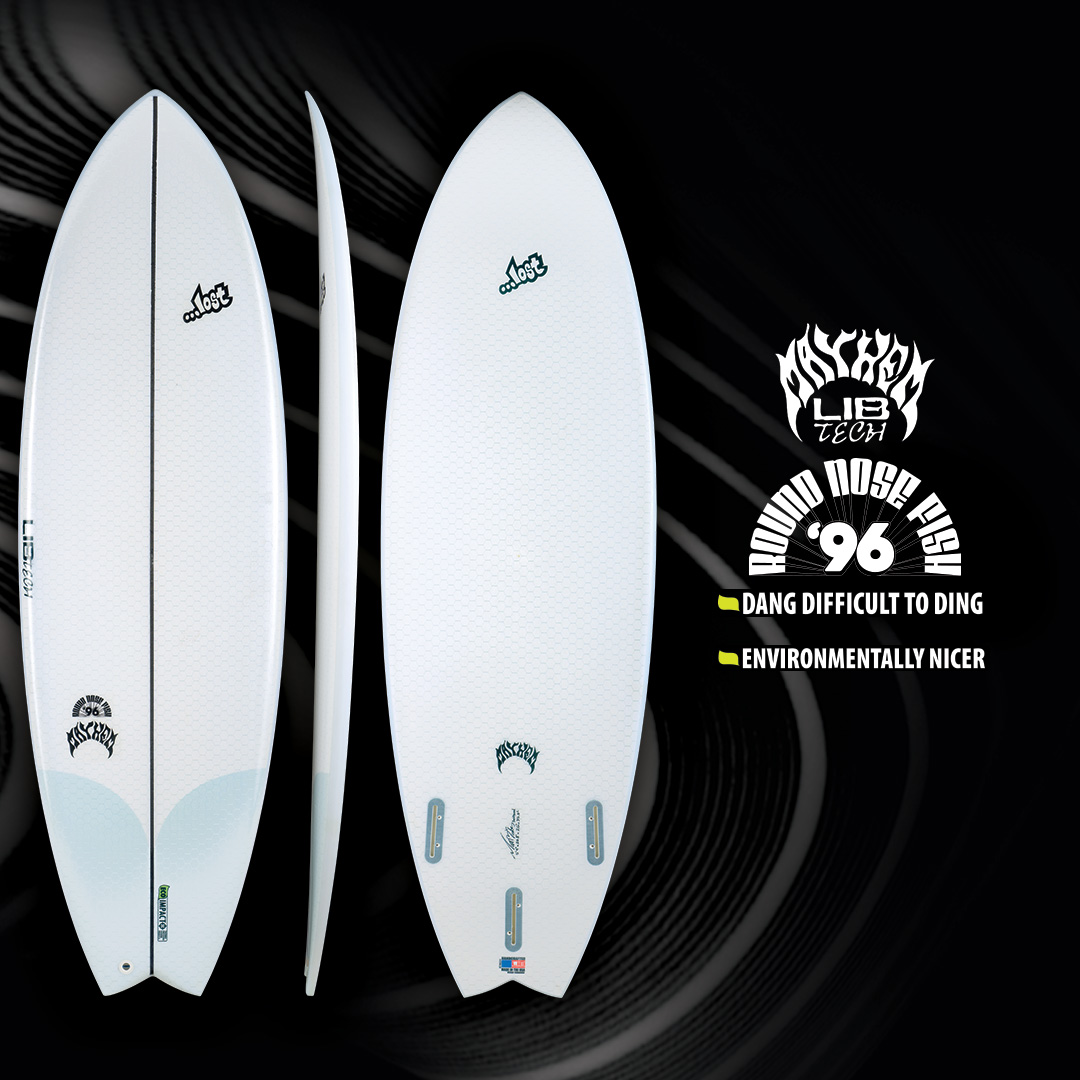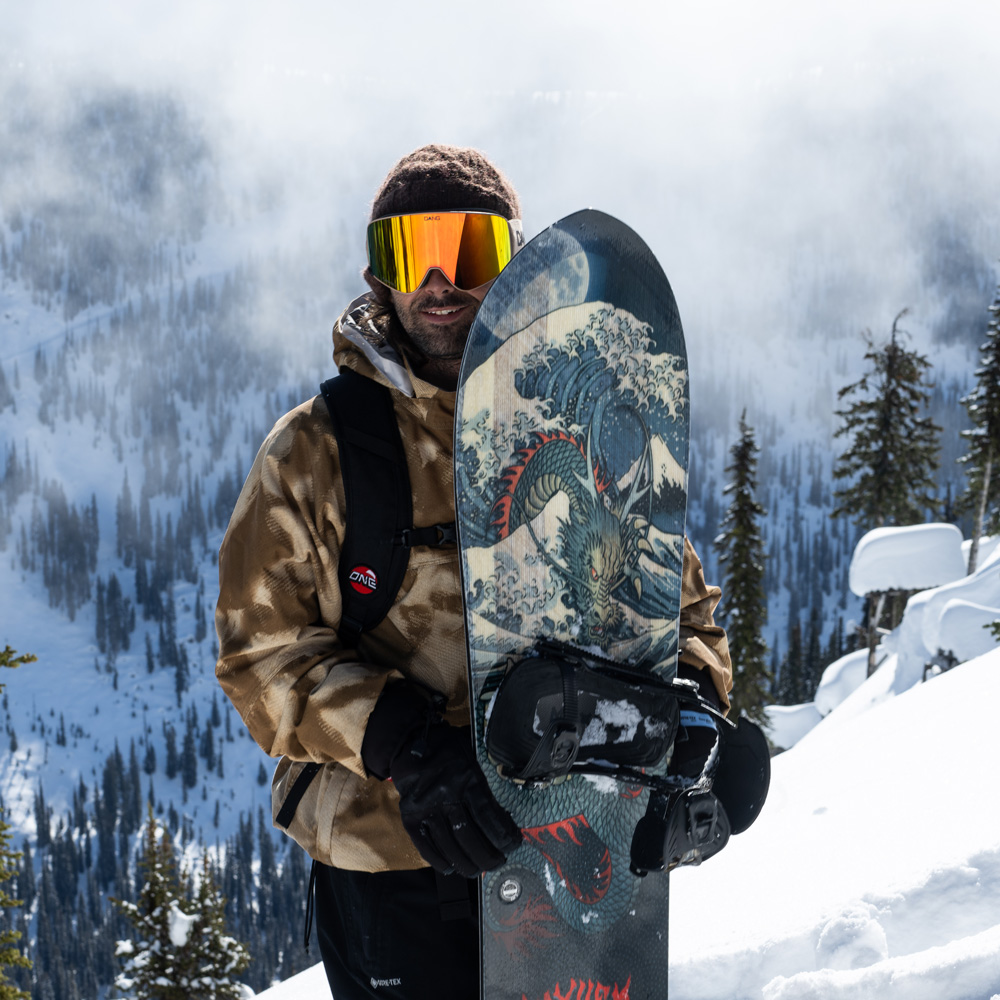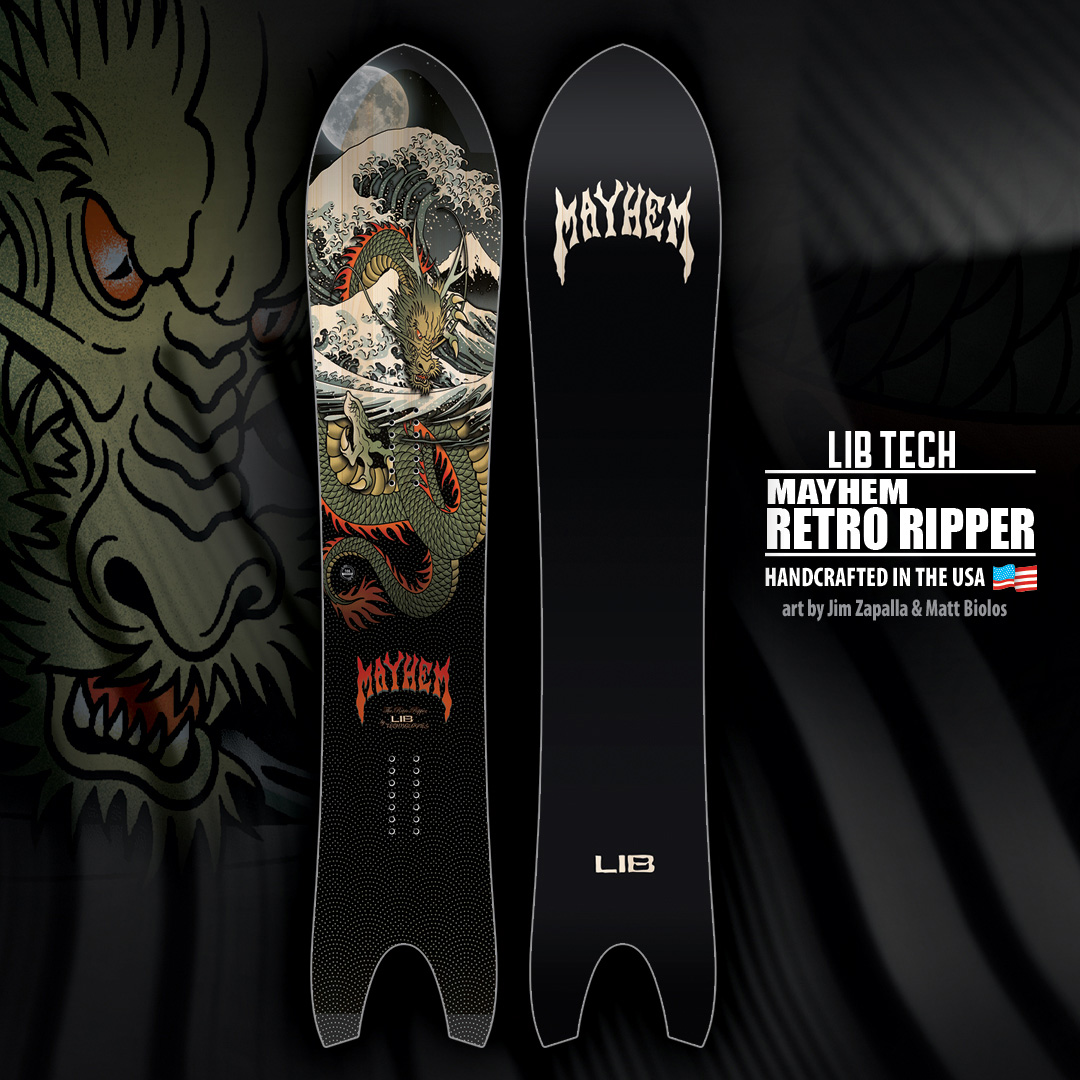 The Retro Ripper is a Japan inspired floaty nosed, powder loving, all mountain ripping, swallow tailed wall hanger! It got some stylish shape refinements and a new elliptical deep sidecut carving engine to make your average day surfy and your powder days life long memories!
MATT'S NEWLY UPDATED INSTANT CLASSIC SNOW SURFER
POW LOVING, RESORT RIPPING, SWALLOW TAIL
JAPANESE POWDER DREAMING
ART BY JIM ZAPALA AND MATT BIOLOS
"The Retro Ripper turns low angle terrain into an F1 race track. Be it pencil line precision carving on groomers, or effortlessly floating through powder that leaves other boards bogging, the RR brings a stylish, glorious glide, and smooths out most anyone's ride." - Matt Biolos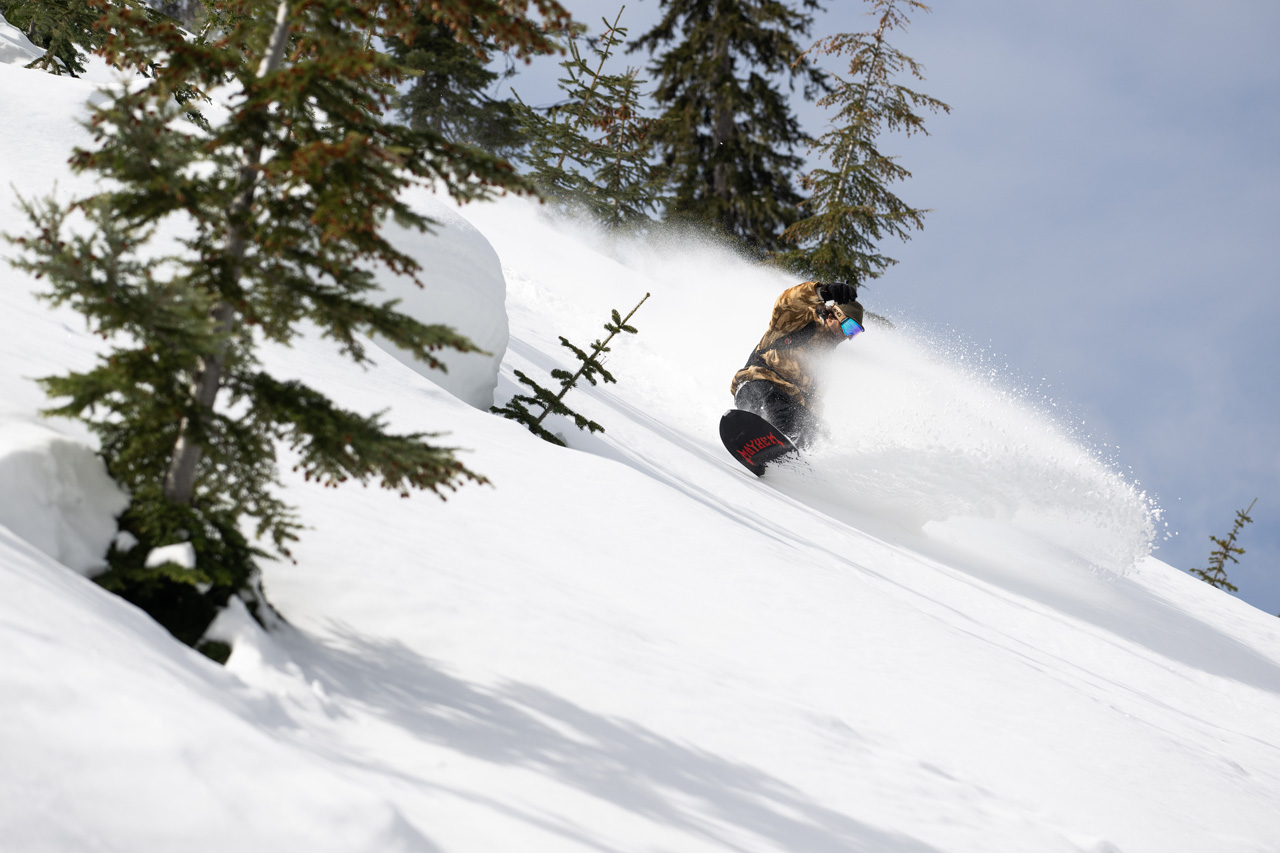 The surf industry was in a 20 year performance design rut when in '94 and '95 Matt Biolos experimented with multiple variations of fish for himself, Chris Ward and Cory Lopez that became the building blocks for a performance hybrid revolution. "I'd never before had so many surfers and shapers ask me what are you riding?" Now in the name of great surfing and surfboards Matt has applied the past 25 years of board building to create a better surfboard faithfully based on but not exacting to the 96 RNF versions.
HIDDEN VOLUME TWO STAGE DECK
WIDE WAVE CATCHING NOSE
RELAXED AND FAST CENTRAL ROCKER
THRIVES IN THE SPEED AND POWER OF BIGGER WAVES
"With diligent testing being done by Kolohe, Coco, Ian Crane, Crosby Cola and other "guests" including myself in the last few months of 2020, we are very confident that the RNF '96 will perform at and above expectations, as an all-around, rip-able fun machine, for a wide level of surfers." - Matt Biolos