TRAVIS RICE LIB TECH DREAM BOARD COLLECTION
Travis Rice's legacy of next level riding, projects and vision consistently pours out into his collection of Lib Tech dream boards. Travis and our experiMENTAL engineers have spent well over a decade creating, testing, tinkering, ripping and dreaming into this current line. From his staple rip-it-all power freestyle T.Rice Pro and T.Ripper to the explosive high performance Orca and Apex Orca to his Natural Selection Tour winning Golden Orca and the boundary pushing Orca Split; Travis ideates, rides, tweaks, tests and re-tests each and every one before putting on his stamp of approval. Enjoy the Lib Tech Travis Rice dream board collection!
LEARN MORE ABOUT EACH T.RICE BOARD BELOW
HANDCRAFTED IN THE USA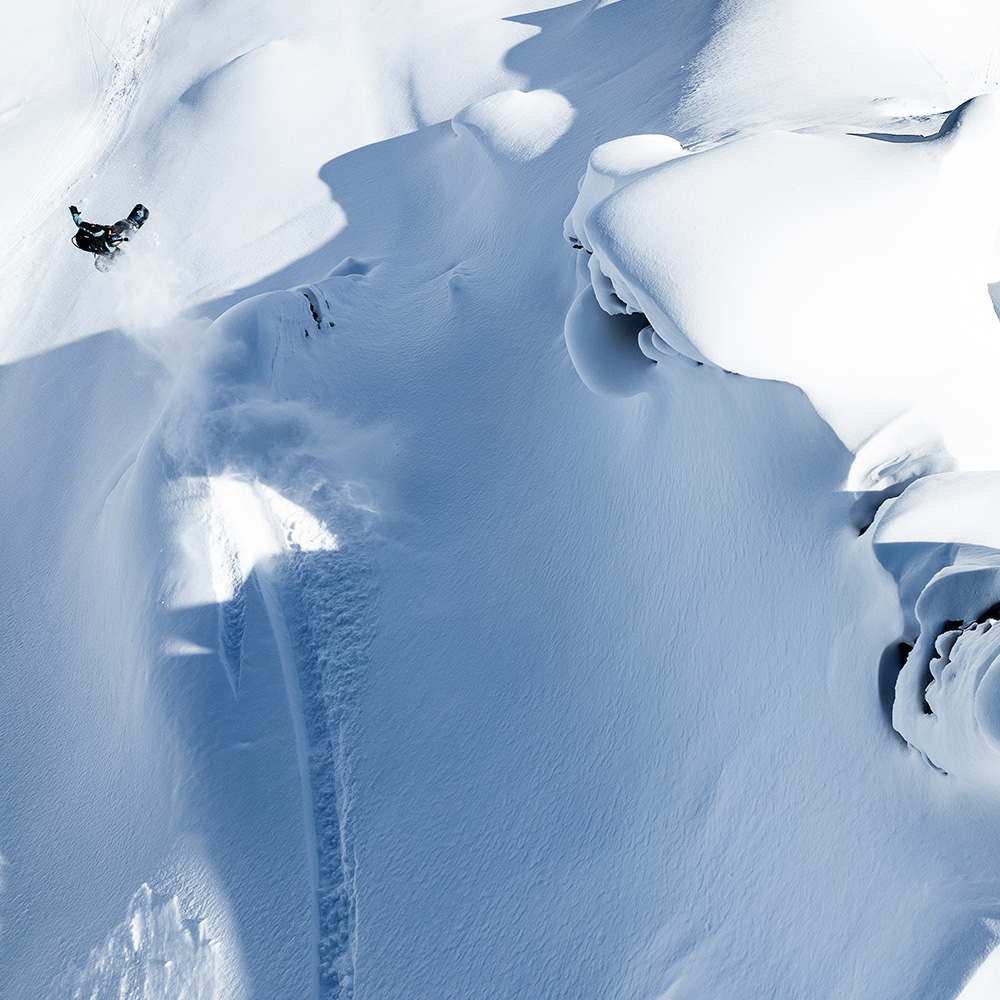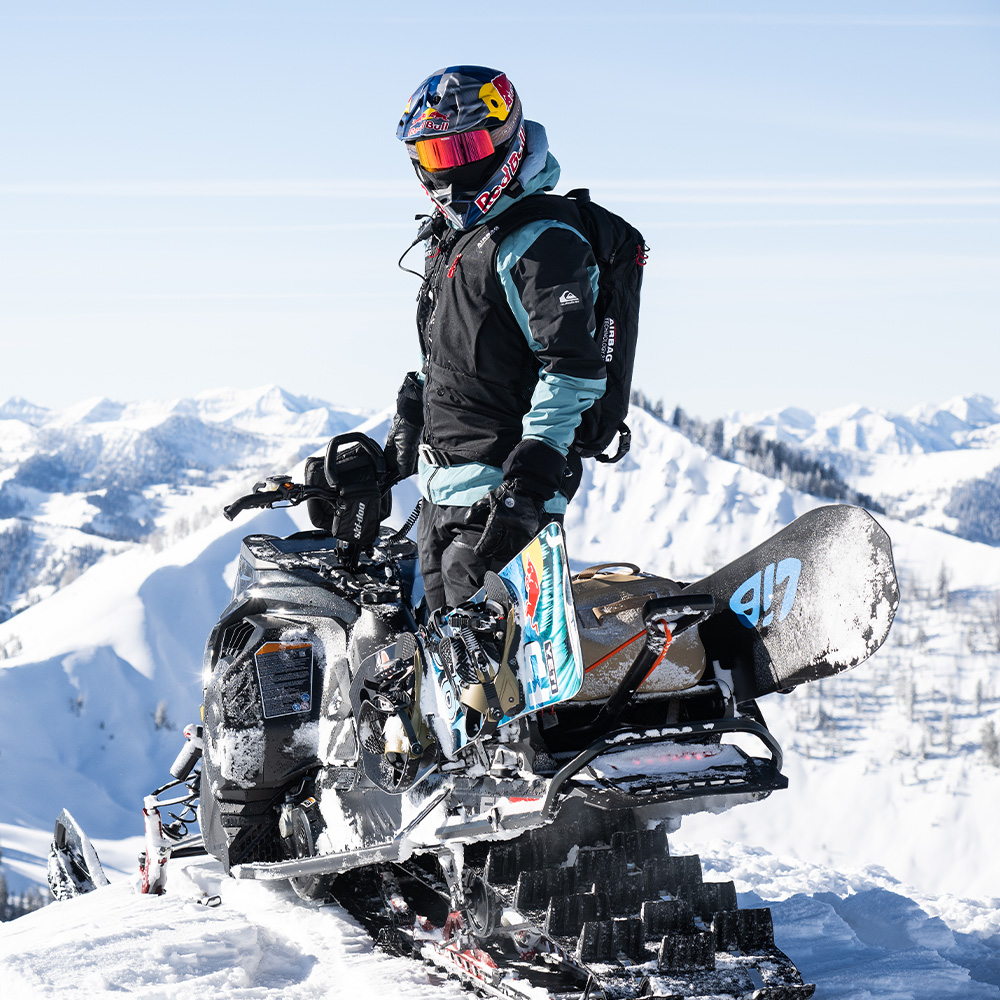 Travis' favorite Jackson Hole designed / globally tested shape in lightweight, long lasting, environmentally friendly, powerful HP construction. The T.Rice Pro HP is a versatile stick that will allow you to push your limits anywhere on the mountain and is still playful enough to be your daily driver. The perfect resort snowboard from the world's best snowboarder.
TRAVIS RICE'S AWARD WINNING FREESTYLE STICK
UNLIMITED PARK AND ALL MOUNTAIN PERFORMANCE
SINTERED COMPETITION READY BASE
ART BY: Mike Parillo (@mikeparillo)
A long floaty nose combined with a powerful poppy contact maximizing short radius "Whale Tail Technology". A tight 7m trench gouging sidecut. Wide enough to allow you to really put it on a hardpack rail with no toe drag and float pillows like a dream but still narrow enough to be your daily driver all season long. Take it to AK, drop BC pillow stacks or blow minds at the home resort all season. A mammal to eat all fish. Award winning!
Travis and Mervin will be donating a portion of the sale of each Orca snowboard to the www.orcaconservancy.org in support of their efforts to prevent the extinction of the Salish Sea's Southern Resident Killer Whales. #betheirvoice
DREAM DIRECTIONAL SHAPE AND CONTOUR FOR WHAT TRAVIS CALLS FUN
APEX FREERIDE POW RIPPER MEETS RESORT SLASHING DAILY DRIVER
FLOATY NOSE, TIGHT SIDECUT, MAXIMUM POWER TAIL
ART BY: Adam Haynes (@stickfort)
Natural Selection winning power predator in both directions. Travis took his Orca learnings and merged them with his elite high performance snowboard world freestyle tour dreams to come up with this supreme Orca freestyle evolution. The long floaty Orca nose loves pow. A directional C2 contour rips resort, trenches hardpack carves and blasts off mountainous side hits. A brand new long floaty switch friendly power kink tail rides short powerful and poppy on hardpack but floats like a dream through switch freestyle takeoffs and landings. The beloved Orca merges with magical T. Rice Pro and manifests a golden power beast.
TRAVIS RICE'S NATURAL SELECTION WINNING PERFECTION
RESORT DAILY DRIVER TO 1000 POW PILLOWS DREAM
SWITCH FRIENDLY POWER KINK TAIL
ART BY: Adam Haynes (@stickfort)
Travis took his Orca learnings and merged them with his elite high performance snowboard world freestyle tour dreams and multiplied them by Mike Olson's technical composite wizardry to come up with this ultralight supreme Orca freestyle evolution.
Uni-directional carbon over 30° carbon mega X over magnesium fiber bands wrapping a recycled PET plastic bottles, Paulownia, and FSC® certified Aspen core. Eco sublimated bio beans top and rugged, fast sintered base. All this and the elimination of swing weight with new "Anti Matter" 3-D tips and tails... Our favorite twin power fish snowboard just went bionic.
TRAVIS' DREAM SWITCH FRIENDLY SHAPE IN DREAMY TECHNO POP CARBON CONSTRUCTION
PERFORMANCE RESORT RIPPING TO HELI DROPS
LIGHT WEIGHT ANTI MATTER 3-D FLOATY NOSE AND TAIL, TIGHT SIDECUT
ART BY: experiMENTAL - Logo art by Adam Haynes (@stickfort)
Your favorite power fish has just been filleted into a fast climbing adventure vehicle.
A long floaty nose and wide body float pow efficiently and effortlessly. The powerful poppy contact maximizing "whale tail technology" maneuvers with agility in steep or tight technical terrain and hooks up solidly when things get tight and icy out there. Built in our ultralight construction with FSC certified aspen and paulownia core, this Orca moves well through gravitational forces.
A rugged, fast sintered base, 3-D integrated tip inserts and updated Karakoram UltraClip 2.0 round out this whale of a split board.
THE ULTIMATE DIRECTIONAL PILLOW BLASTER SPLIT
POW AND BACKCOUNTRY
NOW WITH KARAKORAM ULTRACLIP 2.0 AND TIP-LOCKS ACTIVE JOINING
ART BY: Adam Haynes (@stickfort)
Designed in Jackson Hole to take on the world. The T.Ripper is a scaled down version of Travis' "blointy" X-Games and AK line proven T-Rice Pro. Packed with technology including an FSC certified aspen / paulownia wood core, fast low maintenance eco sublimated TNT base, Magne-Traction® serrated edge technology on a perfect C2 Hybrid contour, this board will lift you to new levels of park, pow, and hardpack shred performance and never let you down!
TRAVIS' AWARD WINNING SHAPES SCALED DOWN AND TUNED TO PERFECTION
UNLIMITED PARK / BIG MOUNTAIN FREEDOM
"BLOINTY" SHAPE AND FAST, LOW MAINTENANCE ECO SUBLIMATED TNT BASE
ART BY: Mike Parillo (@mikeparillo)