ALL MOUNTAIN / FREERIDE - DIRECTIONAL
Not your gutless fish. Travis has juiced up this Jackson Hole resort slasher into an apex all terrain tech shred predator. A long floaty nose combined with a powerful poppy contact maximizing short radius "Whale Tail Technology". A tight 7m trench gougin sidecut. Wide enough to allow you to really put it on a hardpack rail with no toe drag and oat pillows like a dream but still narrow enough to be your daily driver all season long. Take it to AK, drop BC pillow stacks or blow minds at the home resort all season. A mammal to eat all fish. TR. Award winning!
VOLUME SHIFTED, RIDE THIS BOARD 3-6 CM SHORTER THAN YOUR NORMAL BOARD.
Travis and Mervin will be donating a portion of the sale of each Orca snowboard to the www.orcaconservancy.org in support of their efforts to prevent the extinction of the Salish Sea's Southern Resident Killer Whales. #betheirvoice
DREAM DIRECTIONAL SHAPE AND CONTOUR FOR WHAT TRAVIS CALLS FUN
APEX FREERIDE POW RIPPER MEETS RESORT SLASHING DAILY DRIVER
FLOATY NOSE, TIGHT SIDECUT, MAXIMUM POWER TAIL
BOARD ART BY: Mike Parillo (@mikeparillo)
Longtime Lib Tech ripper and amazing artist Mike Parillo and Travis worked together on this years "nature x science" inspired Travis Rice collection and have created what feels like the most amazing snowboard line up ever. Mike's realistic overhead interpretation of the oceans apex predator Orca backs up the first two iconic graphics with a huge splash. This years base eye patch markings are inspired by our local resident Orca K-37 aka "Rainshadow". This one hits close to home with K-37 being son of K-12 aka "Sequim" our Mervin MFG hometown.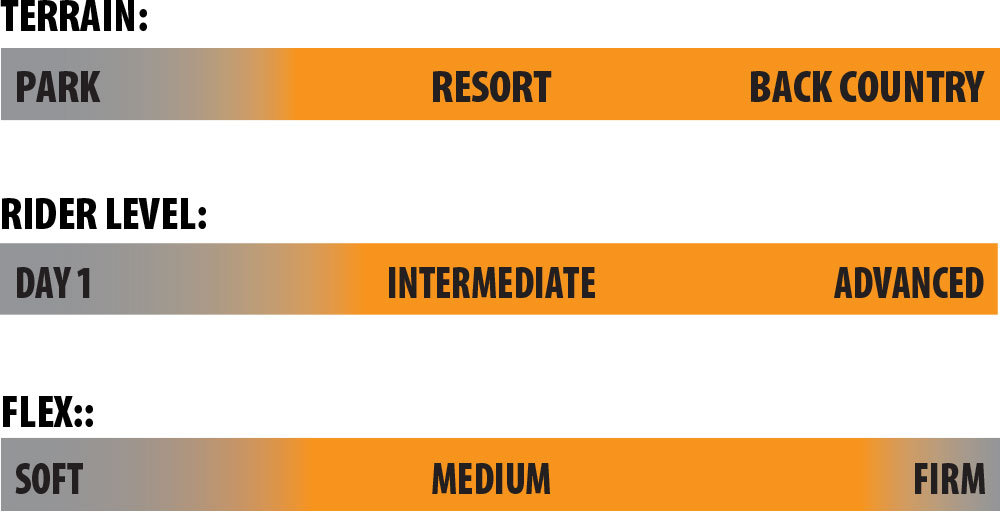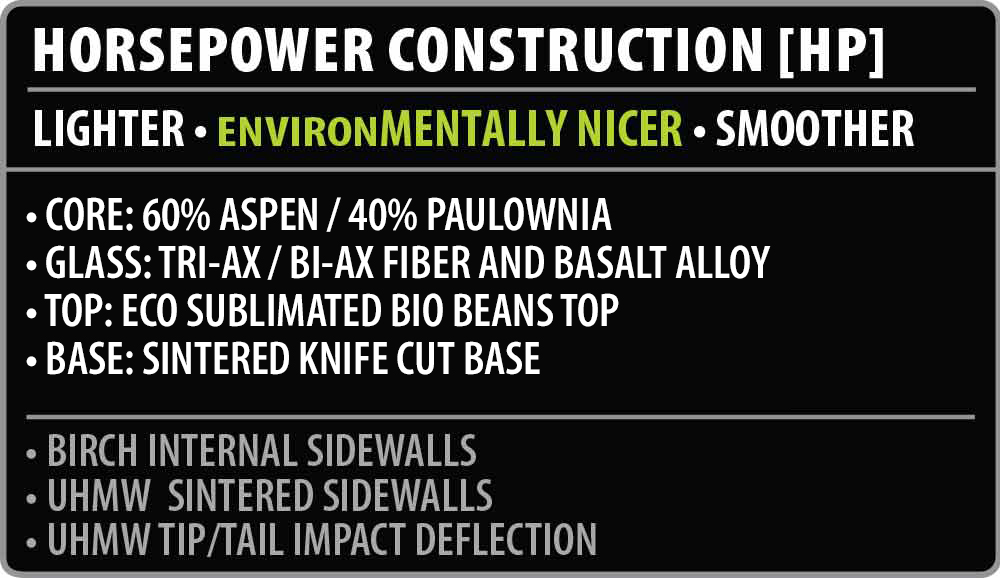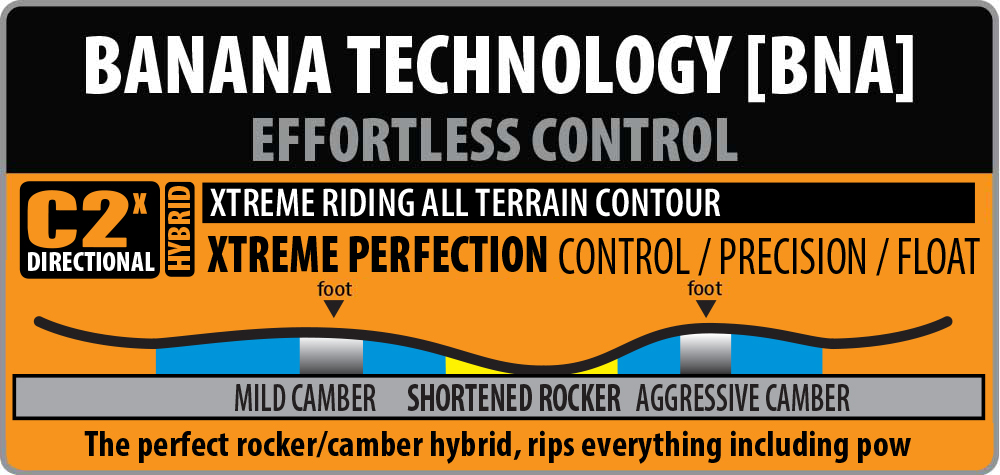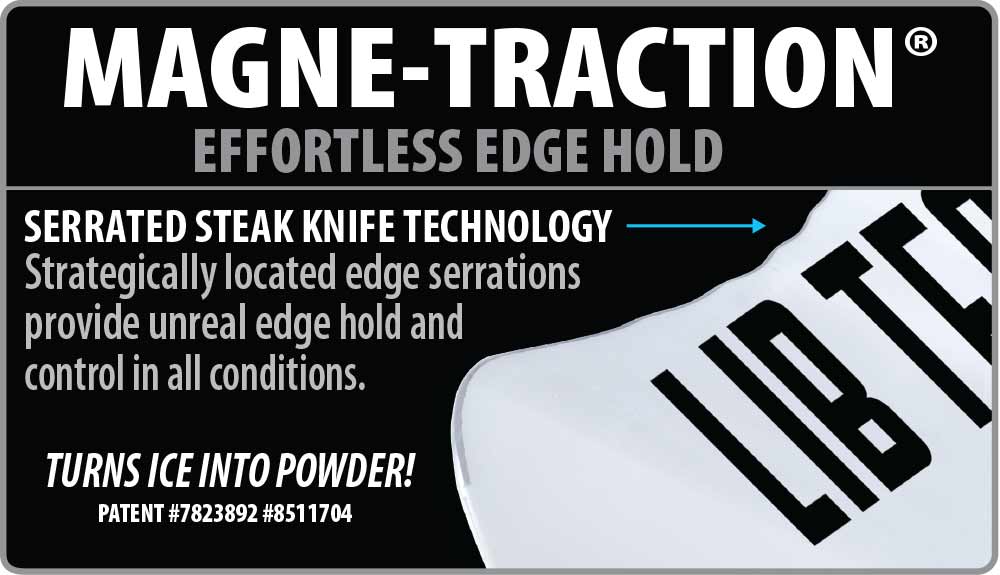 Orca Specs
Size

(cm)

Contact
Length

(cm)

Side
Cut

(m)

Nose / Tail
Width

(cm)

Waist
Width

(cm)

Surface
Area
(sq in)
Stance


Min-Max / Set Back

Stance


Min-Max / Set Back




(cm)

Flex


10 = Firm

Weight
Range
(lbs / kg)
138
100
6.8
29.1 / 28.1
24.7
574
17.5"-22.5" / 2"
44.5 - 57.2 / 5.1 cm
7
90+ / 45+
144
102
7
30.1 / 29.1
25.5
600
18.5"-23.25" / 2"
47 - 59.7 / 5.1 cm
7
100+ / 50+
147
105
7
30.3 / 29.3
25.7
608
19.5"-24.25" / 2.5"
49.5 - 62.2 / 6.4 cm
7
110+ / 55+
150
108
7
31.4 / 30.4
26.5
645
19.5"-24.25" / 2.5"
49.5 - 62.2 / 6.4 cm
7
120+ / 60+
153
110
7
31.6 / 30.6
26.7
659
19.5"-24.25" / 2.5"
49.5 - 62.2 / 6.4 cm
7
130+ 65+
156
113
7
31.7 / 30.6
26.7
675
19.5"-24.25" / 2.5"
49.5 - 62.2 / 6.4 cm
7
140+ / 70+
159
115
7
31.9 / 30.8
26.7
688
19.5"-24.25" / 2.5"
49.5 - 62.2 / 6.4 cm
7
150+ / 75+
162
118
7
32.2 / 31.1
26.9
714
19.5"-24.25" / 2.5"
49.5 - 62.2 / 6.4 cm
7
160+ / 75+