The Skate Banana's revolutionary, award winning "Banana Tech" rocker/camber hybrid contour redefined modern snowboard design. This fun easy to ride, high performance dream stick rips hardpack, carves ice, jibs and floats effortlessly in powder. Loaded with features like an FSC certified Aspen/Paulownia core, eco sublimated TNT base, Magne-Traction® serrated edges, this is the perfect board to progress on whether you are just getting started or a pro stacking clips.
GAME CHANGING, SUPREMELY EASY RIDING, FUN SNOWBOARD
TURNS THE ENTIRE MOUNTAIN INTO A FREESTYLE PLAYGROUND
FAST LOW MAINTENANCE ECO SUBLIMATED TNT BASE
ART BY: Ryan Davis (@jonnywavis)
"The board that can turn any situation into something memorable. If you're catching air, slashing powder, or sliding metal it makes everything enjoyable. I always ride away smiling. Well, I always smile after slamming too but regardless the board is fun." - Brandon Reis
What are B-Grades?
FREQUENTLY BOUGHT TOGETHER: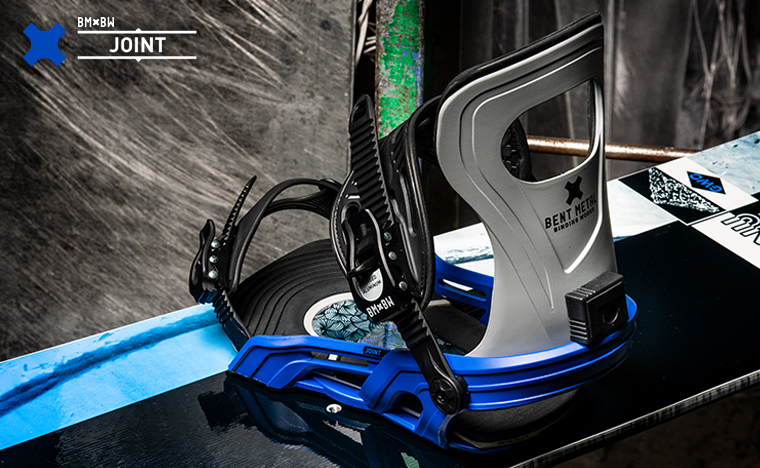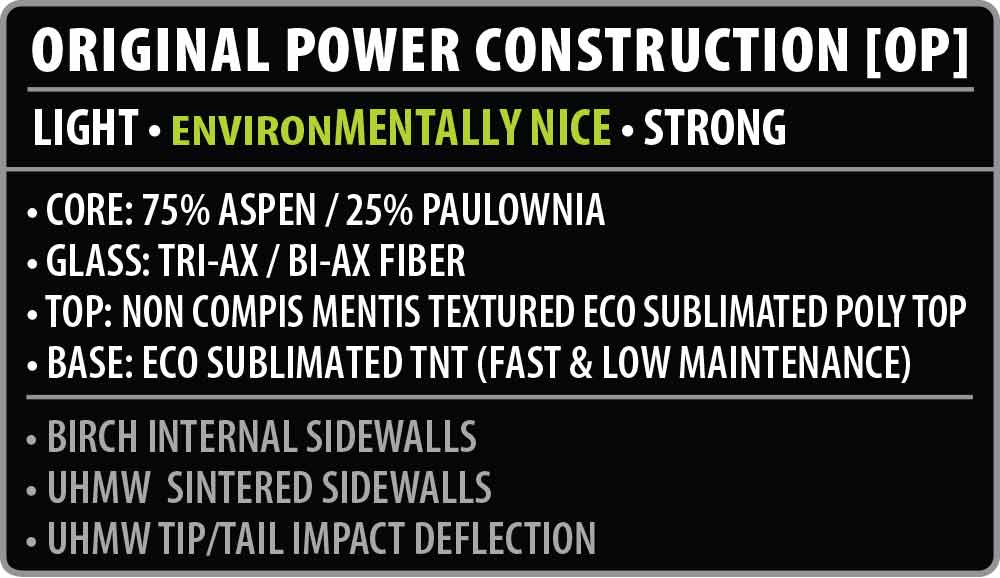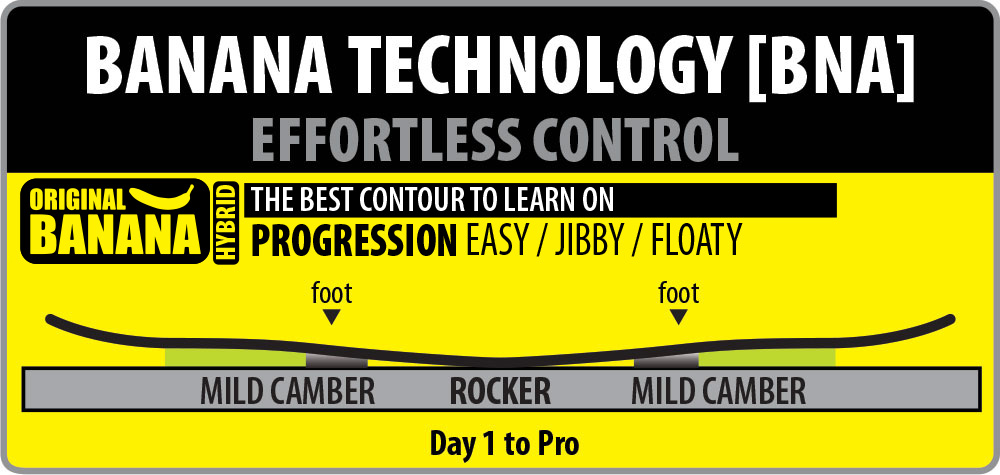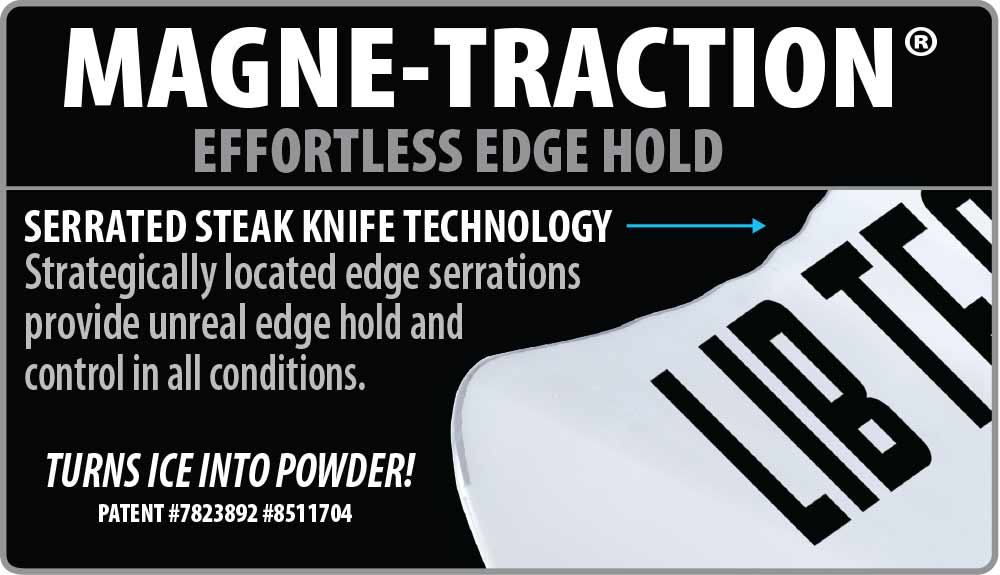 Skate Banana Specs
Size

(cm)

Contact
Length

(cm)

Side
Cut

(m)

Nose / Tail
Width

(cm)

Waist
Width

(cm)

Stance


Min-Max / Set Back

Stance


Min-Max / Set Back




(cm)

Flex


10 = Firm

Weight
Range
(lbs / kg)
150
112
8.1
28.8 / 28.8
25
19.25"-24" / 0"
48.9 - 60.9 / 0 cm
5
65+ / 25+
152
114
8.2
28.9 / 28.9
25.2
20.25"-25" / 0"
51.5 - 63.5 / 0 cm
5
70+ / 30+
153W
114
8.2
29.9 / 29.9
26.1
20.25"-25" / 0"
51.5 - 63.5 / 0 cm
5
75+ / 35+
154
115
8.2
29 / 29
25.3
20.25"-25" / 0"
51.5 - 63.5 / 0 cm
5
75+ / 30+
156
117
8.3
29.5 / 29.5
25.5
20.25"-25" / 0"
51.5 - 63.5 / 0 cm
6
80+ / 35+
156W
117
8.3
30.5 / 30.5
26.5
20.25"-25" / 0"
51.5 - 63.5 / 0 cm
6
80+ / 35+
159
120
8.4
29.7 / 29.7
25.5
20.25"-25" / 0"
51.5 - 63.5 / 0 cm
6
85+ / 35+
159W
120
8.4
30.7 / 30.7
26.5
20.25"-25" / 0"
51.5 - 63.5 / 0 cm
6
85+ / 35+
162W
123
8.4
31 / 31
26.5
20.25"-25" / 0"
51.5 - 63.5 / 0 cm
6
90+ / 40+