We designed the Crak'n with one goal; to mimic the feeling of surfing open ocean waves. To achieve this we needed to expand the usable face of the wake so we gave the Crak'n narrow dimensions, a straight rail line, with a fuller nose and overall increased speed efficiency so it can be ridden in smaller lengths. We added slightly higher nose and tail rocker for slashability... wait, we had two goals... we also wanted to blast big airs so we designed a wide scalloped tail and sharpened the edges like a skimboard for throttle and spin control. To top all this off, we unleashed the Particle Accelerator Dish concave in the fin zone for even more speed and boost!
Designed by Mike Olson and Jeff Hendo
Art by Ben Lardy
New BRR Bottle Rocket Technology recycled PET rails
What are B-Grades?
*FINS INCLUDED
Quad Wakesurf Fin Set
Two single foil lead fins -
3 3/5" (Size - 4'4")
3 9/10" (Sizes - 4'7", 4'10")
Two double foiled "nubb" trailing fins - 1 5/8"

TECHNOLOGICALLY TOUGHER - environMENTALLY NICER!
Lib Tech is dedicated to board riding and hands on high tech board building. We have spent a lifetime of surfing, shaping and working with alternative, high performance, environmentally friendly materials and constructions. Traditional surfboard construction has always felt too fragile and the build process is toxic and unhealthy for the planet and craftspeople. We know there had to be a way...
THE EVOLUTION OF ecoIMPACTO
Mike Olson and our hands on craftsperson crew are constantly experimenting and working to improve our process and materials. The latest incarnation of our original ecoIMPACTO construction incorporates a new improved formula of our foam and refinements to our process that reduce weight and improve performance while retaining that "Dang Difficult to Ding" durability that relaxes your lifestyle, makes Lib Techs the best travel boards in the world and hold their value over time.
THE EVOLUTION OF

Our magical high performance rides… surf better and worry less.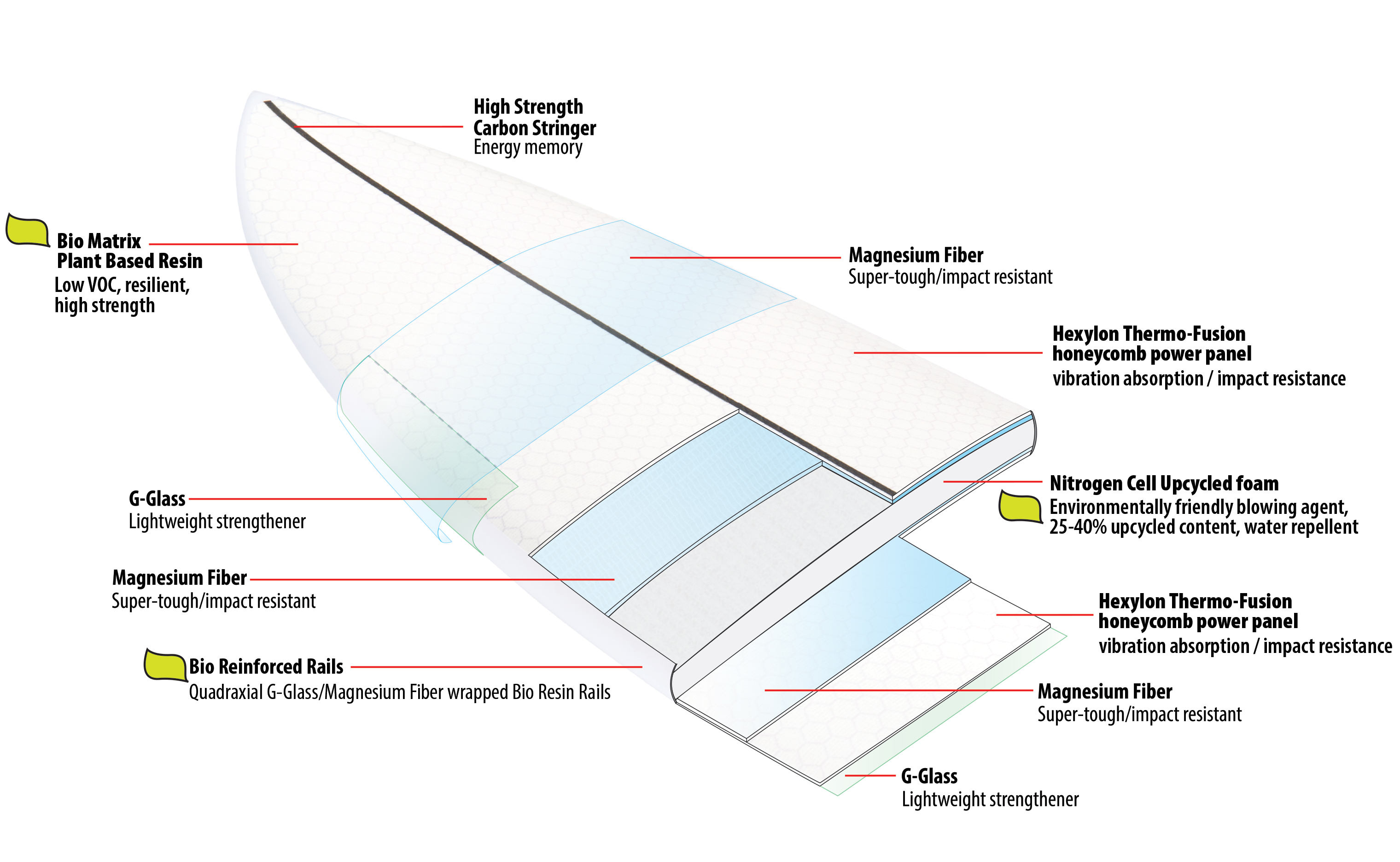 NITROGEN CELL ECO UP-CYCLED FOAM
Strong, Light, Waterproof
Environmentally friendly non ozone depleting Nitrogen blowing agent
25-40% Recycled content
Won't absorb water if you do get a ding (Closed cell)
Elliptical engineered columnar cells provide toughness top to bottom and elasticity in side impact
100% of offcuts and shavings recycled into more foam
BIO-MATRIX PLANT BASED RESIN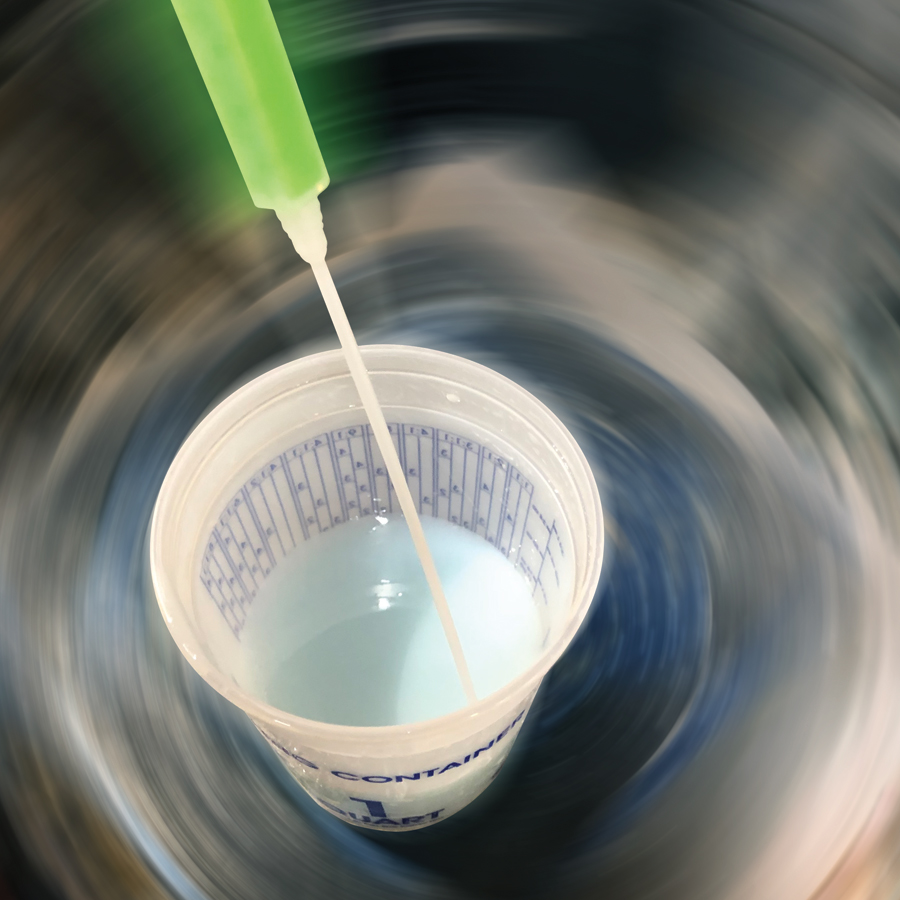 Strong, Nice and Craftsperson Friendly
Plant based glycerin chemistry
Low VOC (shop smells nice)
Surfs smooth and responsive (High performance)
Impact resistant and resilient (Lasts a long time)
MAGNESIUM FIBER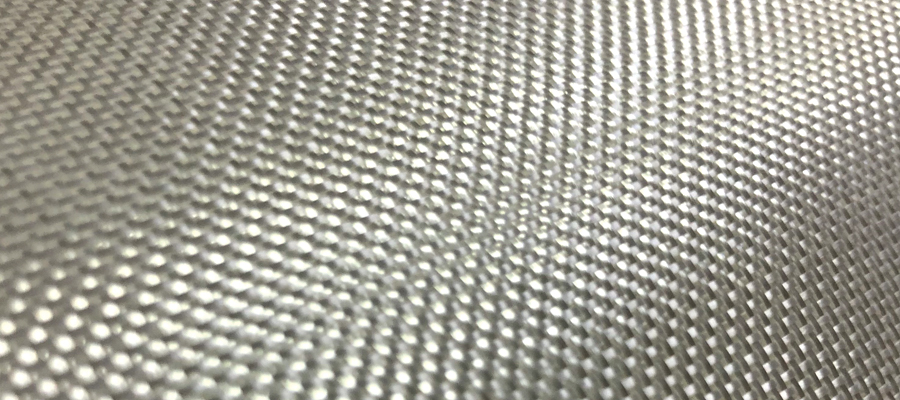 Tough & Resiliant
High impact and break strength fiber
Great rebound and memory
G-GLASS FIBER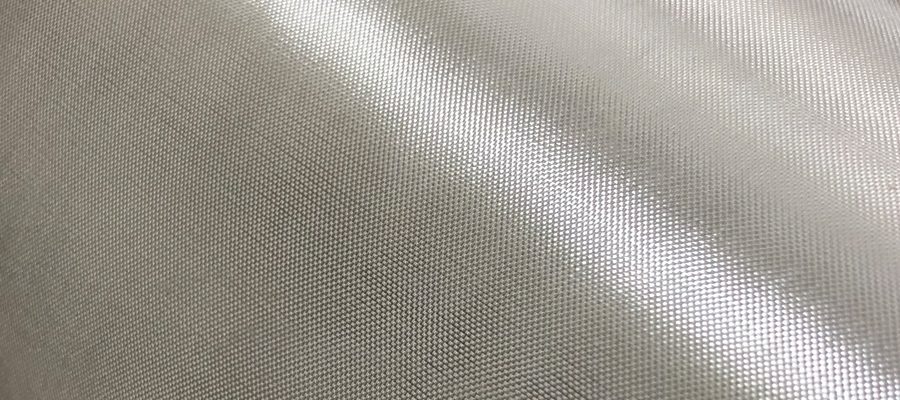 Light Weight Strengthner
Made to Mike Olson specs, ideal to our process
Lightweight
Strong
Craftsperson friendly
HEXYLON THERMO-FUSION HONEYCOMB POWER PANEL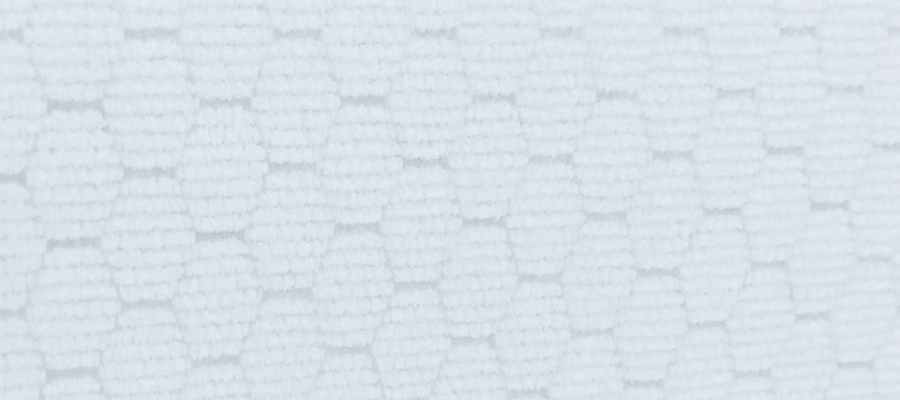 Strong & Smooth
Smooth riding vibration absorption layer
Impact and ding resistant
LIB TECH FOC-II® FIN BOX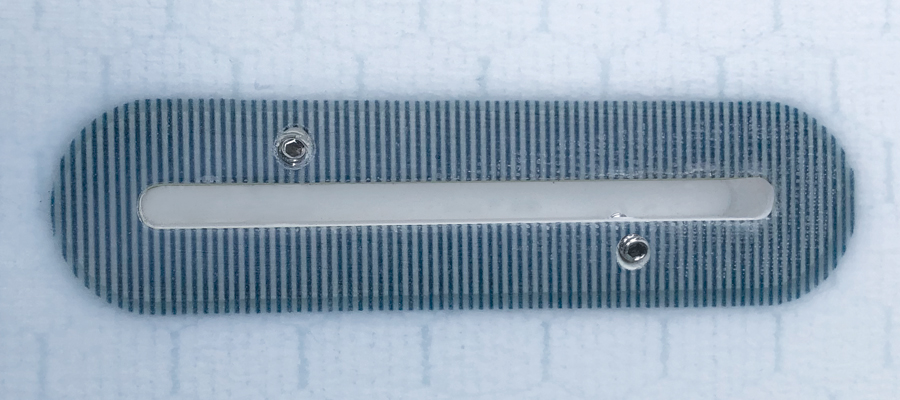 Fits FCS-II®, FCS® Two Tab and Lib RRIPs® fins
Optimized placement for FCS-II 
RIPPs compatible with 5/16 performance adjustability
Light and tough
Board Specs
Length
Width
Thickness
Volume
Weight Range
4'4"
18.9"
1.8"
17.9 cl
80-160 lbs
4'7"
19.4"
1.9"
20.3 cl
120-200 lbs
4'10"
19.7"
2.0"
23.2 cl
160+ lbs
5'1"
20.0"
2.1"
26.1 cl
180+ lbs